Whitechapel
Whitechapel was formed in February 2006 in Knoxville by Phil Bozeman, Brandon Cagle, and Ben Savage. They were soon joined by Alex Wade (ex-Redwinterdying) as guitarist, along with bassist Crisp Gabe, and drummer Derek Martin. The group recorded their first demos in March of that year. The band's name refers to a location in London known as Whitechapel, where several infamous murders committed by Jack the Ripper took place. In 2007, the band signed to Siege of Amida Records in the United Kingdom and Candlelight Records in North America. Kevin Lane later joined the band as the new drummer and released their first full-length album, "The Somatic Defilement" in June of that year.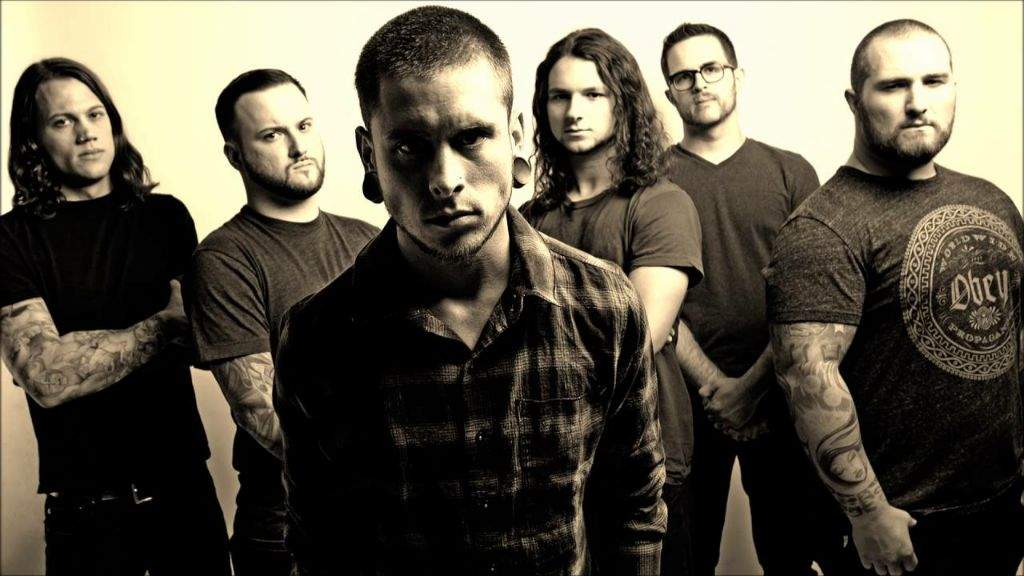 The band has released eight studio albums and fourteen music videos and are currently signed to Metal Blade Records.
On February 26, 2014, it was announced they released the album called "Our Endless War", which is, in my opinion, among the best of their career but it didn't please the specialized media as much as the album Kin was chosen by Loudwire as the 37th best Rock/Metal album of 2021.
"Kin", like its predecessor, "The Valley", is a concept album based on frontman Phil Bozeman's traumatic childhood. Bozeman called the album "a fictional take on a non-fictional story." While The Valley was a retelling of the events of Bozeman's teen years and his parents' deaths,"Kin" talks of his struggle to accept their deaths, with the personification of the struggle as an "evil self", a part of Bozeman's personality who cannot accept their absence
One of the particular things about their music is the fact they have 3 guitar players. When adding extra guitar players (even when they play the same thing), you create extra layers of sound and dynamics. So, the low end of the sound spectrum will sound more massive when played with multiple guitar players. When you do that and one of the guitar players will play a solo, you still have the lead parts, which still be massive
Bozeman, in an interview, said that the reason that they have three guitarists is because all three guitarists are from different backgrounds- Wade is hardcore influenced; Householder is into Black metal, and Savage is purely into Death Metal. Now, bringing guitarists with different influences makes a very nice amalgam of different music styles. It gives them a completely different sound, something which they were going for.
Also, Savage was quoted saying in an interview-
"Having three guitarists definitely brings more soul. Having two guitarists on the side coming out in the left and right speakers, it's going to stay heavy the entire time, and the guitar up the centre is just doing harmonies and solos. It keeps the sound in check
I classed Whitechapel as generally considered Deathcore, Progressive Metal, Death Metal, and Groove Metal, but I classed the band as Deathcore because of the most recent album.
Current members

Phil Bozeman – vocals (2006–present)
Ben Savage – lead guitar (2006–present)
Alex Wade – lead/rhythm guitar (2006–present)
Zach Householder – rhythm guitar (2007–present)
Gabe Crisp — bass (2006–present)
Ben Harclerode – drums (2011–present)
Studio albums

The Somatic Defilement (2007)
This Is Exile (2008)
A New Era of Corruption (2010)
Whitechapel (2012)
Our Endless War (2014)
Mark of the Blade (2016)