Dissection
Dissection is probably one of my favourite Melodic Black Metal bands, and I adore the song "Dark Mother Divine".
Here goes the parcours of this great band. Their story and past are as heavy as their music, especially Jon's past and end.
Still, Dissection is their legacy and an important legacy in the Metal world.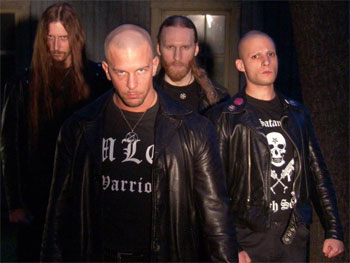 Dissection was a Black Metal band from Sweden formed in 1989 by guitarist and vocalist Jon Nödtveidt. At first, the band's proposal was to make Death Metal with Melodic Black Metal influences. Still, over time, the group became just Melodic Black Metal, maintaining the band's theme, which revolved around occultism, satanism, darkness and death. On August 13, 2006, its founder, Jon Nödtveidt, committed suicide, leading to the band's end.
History

Dissection was a well-known Melodic Black Metal/Death Metal band formed in 1989 in Strömstad, Sweden, by composer/guitarist/vocalist Jon Nödtveidt.
In 1988, in the small Swedish town of Strömstad, a Thrash metal band was formed under Siren's Yell. Its members were Jon Nödtveidt, Ole Öhman, Peter Palmdahl, and Mattias Johansson. The group recorded just one demo before breaking up in 1989. Nödveidt and Öhman continued playing in the band Rabbit's Carrot, in which they complained of never feeling at home (especially Nödveidt). Nödveidt learned more and more about Death Metal and other styles of extreme music involved with Black Metal.

Dissection was officially formed in the autumn of 1989 by Nödveidt. But Dissection's lineup wasn't ready until early the next year when guitarist John Zwetsloot joined the band.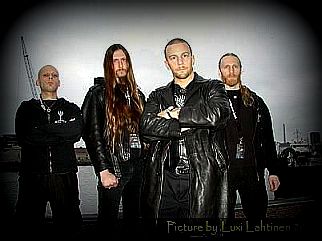 In 1990, the group played its first show together with Entombed. The same year, they also recorded and released their first demo, "The Grief Prophecy". It had three sounds and a cover illustration made by the artist known as Necrolord, who created the artwork for Dissection's albums from the beginning. A special edition of "The Grief Prophecy" was later released in memory of Dead (member and vocalist of the Norwegian black metal band Mayhem), who committed suicide in 1991. The special release featured a drawing made by Dead on the cover. Dissection played a show in his honour, where they performed a Mayhem song, "Freezing Moon". "The Grief Prophecy" quickly spread throughout the region, and French record label Corpsegrinder Records offered Dissection a contract to record an EP. After that year, the band accepted the contract to record "Into Infinite Obscurity" and continued their tour
In 1992, Dissection began work on their debut album, "The Somberlain". Due to coordination problems between the members, the band moved to Gothenburg, south of Sweden (where they shared a recording space with At the Gates) in the summer of 1993. The album was finished and released in December of that year. It was formally dedicated to Mayhem guitarist Euronymous, who was murdered earlier that year. The band appeared on a Peaceville Records compilation album.
In November 1994, Dissection signed a recording contract with the well-known record label Nuclear Blast Records. 1995, the band's second album, "Storm of the Light's Bane", was released. The band released a short EP called "Where Dead Angels Lie" the following year. This EP was later re-released in rare and imported editions, containing only covers and tracks from the first demo.

Pause and return
In 1997, Jon Nödtveidt was sentenced for helping to kill a 38-year-old homosexual in Gothenburg. He was released in the autumn of 2004. At this time, Nödtveidt reformed Dissection, featuring Sethlans Teitan on guitar, Brice Leclercq on bass (later replaced by Erik Danielsson for shows) and Tomas Asklund on drums. He recorded a two-track single titled Maha Kali. After the release, they went on a big tour called The Rebirth of Dissection, which later had a show released on video.
Dissection underwent a musical transformation after Jon Nödtveidt was released from prison. The sound style, which was more of a combination of death metal and black metal on their first two albums, changed to melodic death metal on the newly released album Reinkaos.
In 2006, Dissection released their third studio album, Reinkaos, through their own record label in association with The End Records. The lyrics on the Reinkaos album have "magic formulas" and are based on the teachings of the Luciferian Misanthropic Order, of which Nödtveidt and a few other groups were members.
End
Shortly after the release of "Reinkaos" in May 2006, in an online interview, Dissection announced their plans to disband after the tour, which included two US dates that were ultimately cancelled.
The last show was on June 24, 2006, in Stockholm. As Jon explained in an interview: "…with "Reinkaos", we reach the final chapter. Dissection's work is done, and this is our legacy."
Nödtveidt's suicide
Jon Nödtveidt, aged 31, committed suicide by shooting himself sometime between August 13 and 16, 2006. Swedish police found the body in his apartment on August 16, next to a copy of Liber Azerate. According to some people who knew him, he had probably planned this from the moment he left prison.
Studio Albums
1993 – The Somberlain
1995 – Storm Of The Light's Bane
2006 – Reinkaos
EPs
1991 – Into Infinite Obscurity
1996 – Where Dead Angels Lie
Singles
2004 – "Maha Kali"
2006 – "Starless Aeon"