Carpathian Forest
Carpathian Forest is a Black Metal band from Norway that plays a heavy and misanthropic sound.
The band was formed by R. Nattefrost and J. Nordavind officially in 1992 but has existed under the title Enthrone since 1990. After releasing the legendary demo "Bloodlust & Perversion" in 1992 and "Journey Through The Cold Moors of Svarttjern" in 1993, Carpathian Forest gained status in the underground Norwegian Black Metal scene, as did their colleagues in Darkthrone.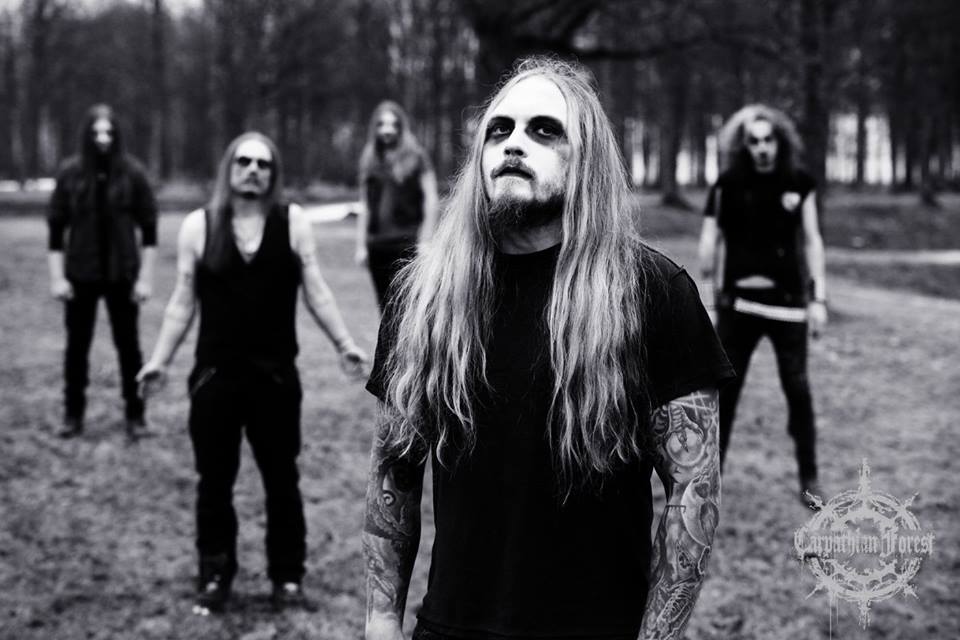 The band displays a provocative image and attracts the wrath of many movements, whether Catholic or feminist. Themes covered in the albums include Satanism, anti-Christianity, sadomasochism or sexual depravity. The atmosphere created varies in each of them. If the first albums are resolutely focused on a dark and melancholic atmosphere, the following ones are faster and endowed with Punk energy.
In 2017, the band returned and announced that they were working on a new album, which would be called "Likskue", to be released in 2018.
I particularly enjoy the cover the band made on The Cure's song "A Forest", giving the song a real dark ambience, way darker than The Cure's version (obviously).
Members

Current
Nattefrost – bass – 1992-1998 / guitar/keyboard – 1992-2017 / vocals – (1992–present)
Vrangsinn – bass / keyboards / backing vocals – (1999–2014) / guitar – (2002) / bass – (2019–present)
Grimmdun – drums – (2017–present)
Malphas – guitar – (2017–present)
HaaN – guitar – (2017–present)
(1998) Black Shining Leather
(2000) Strange Old Brew
(2001) Morbid Fascination of Death
(2003) Defending the Throne of Evil
(2006) Fuck You All!!!!