Morgan Bouvin
Morgan is the sort of guy who goes beyond just appreciating the music; he embraced the Metalhead lifestyle and has Metal running through his veins. A truly passionate Metalhead. Here are some lines he wrote for us: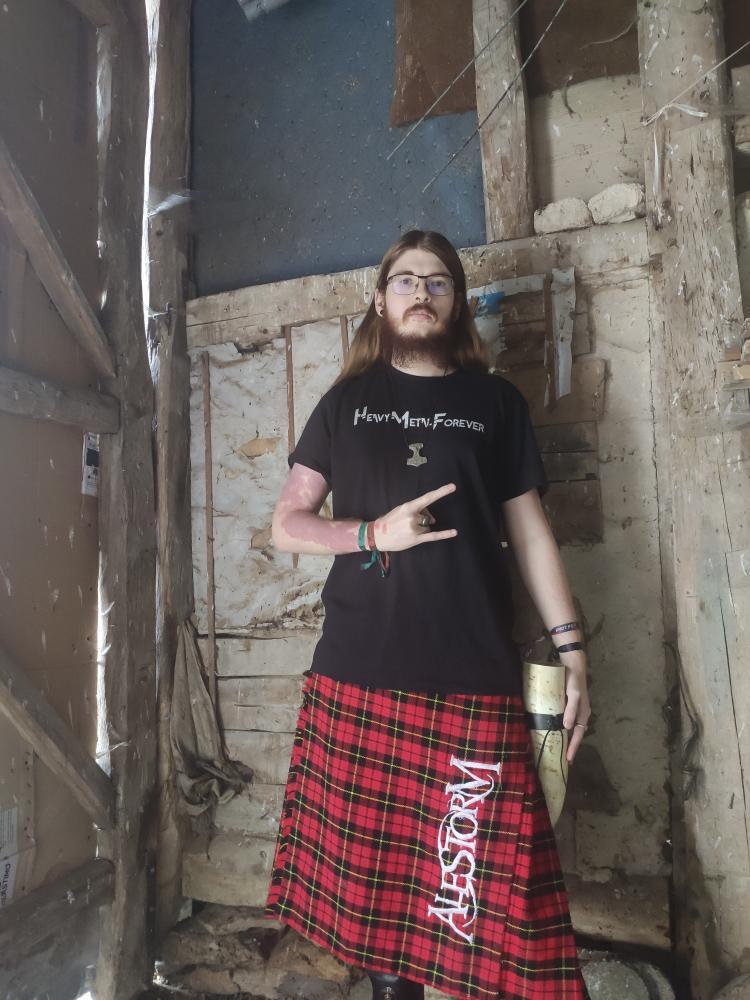 My favourite bands are Amon Amarth, Alestorm and Powerwolf. I've done many festivals in many different places, but my favourite is the Motocultor Festival, I go there every year.
When I was a kid, I began alt music with Nirvana and ACDC, and later a bit of Iron Maiden when I got internet. But I started into Metal in high school when I met other metalheads. They made me discover a lot of bands and now they are in my circle of close friends.
When I really got into Metal, it became a real lifestyle in every way since I meet with friends regularly to listen to music and have a beer and most of my social life revolves around Metal: With the outfits and accessories, I make my own battle jacket, listen to music all the time, and always look for concerts and festivals.
Being a part of this world is a real part of myself, an important one