Suffocation
After forming in 1990, they released their demo "Reincremation", which aroused the interest of several record companies to record their next album. Relapse Records signed a contract with the band that recorded the EP Human Waste, the first CD recorded by Relapse. Therefore, Human Waste served as a basis for the recording of the then-classic Effigy of the Forgotten because of the nine songs on the album; five are re-recordings. The following album, "Breeding the Spawn", did not please fans much despite the expansion of Frank Mullen's vocals and the very well-crafted art; the sound quality was not the best as his record company refused to pay the budget because it was going through a Financial crisis.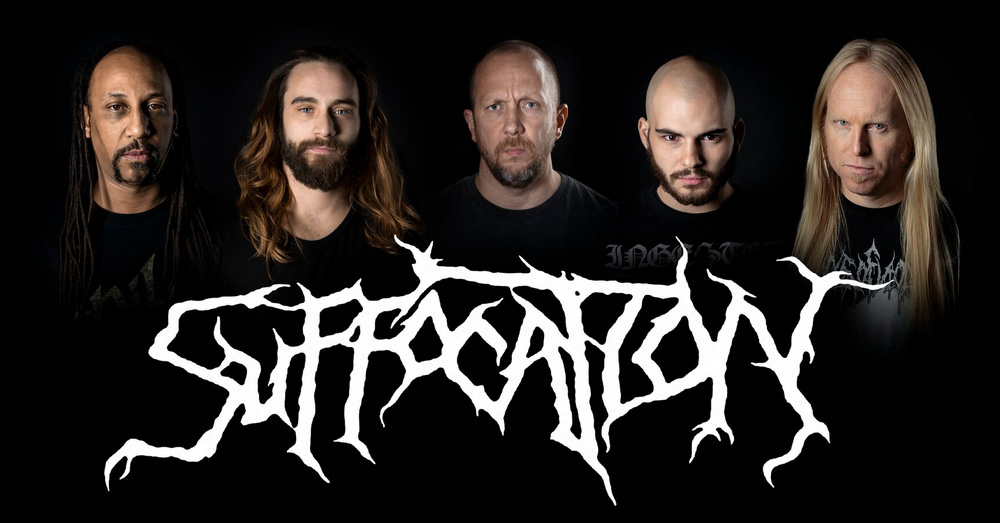 In 1995, Roadrunner Records signed the band to record the acclaimed "Pierced From Within", which led to a long tour.
After this 3-year tour, the band signed a contract with Vulture Records to record the EP "Despise the Sun", which became known as the heaviest album in history. After a successful tour, problems occurred, leading to the band's temporary end.

In 2003, the band reunited, and the following year, they recorded the single "Surgery of Impalement" with three songs. Two of the songs were featured on the following album, "Souls to Deny", which marked Suffocation's return as one of the best Death Metal bands. A music video was made for "Surgery of Impalement". During the "Souls to Deny" tour, a live album called "The Close of a Chapter" was recorded, whose name says that the band was returning to stay.
Soon after, a single called "Abomination Reborn" was recorded, which was part of the 2006 album titled "Suffocation".
After signing with Nuclear Blast, the band released their sixth album, "Blood Oath". Longtime drummer Mike Smith left the group again in 2012, replaced by Dave Culross, who had previously recorded "Despise the Sun".
The group's latest album, "Pinnacle of Bedlam", was released on February 15, 2013.
Since the release of "Bedlam's Pinnacle" in 2013, vocalist Frank Mullen has retired from touring full-time due to his new job; however, he still remains the group's official vocalist. He has since been replaced by several vocalists for the band's live tours, including Bill Robinson, John Gallagher and the current Ricky Myers.
In 2018, vocalist Frank Mullen officially left the band.
Effigy of the Forgotten (1991)
Breeding the Spawn (1993)
Pierced from Within (1995)
Souls to Deny (2004)
Suffocation (2006)
Blood Oath (2009) (nº135 na Billboard 200)
Pinnacle of Bedlam (2013) (nº152 na Billboard 200)
…of the Dark Light (2017)

EPs
Human Waste (1991) Relapse Records
Despise the Sun (1998) Vulture