Dying Fetus
Dying Fetus is an American Brutal Death Metal band from Upper Marlboro, Maryland. The band is known for its mix of musical styles, including Death Metal, Grind and Hardcore. Their style evolves in a perspective that is always Brutal and uncompromising but constantly renewing, each album having its own personality.

Debut and popularity (1995–2003)
Dying Fetus was formed in 1991 in Maryland and initially consisted of singer and guitarist John Gallagher, guitarists Nick Speleos and Brian Latta, bassist Jason Netherton, and drummer Kevin Talley. In 1993, the musical demo "Bathe In Entrails" testifies to a compromised understanding between Netherton, Gallagher and Nick Spelelos.
In 1994, the group decided to part ways with these last two members and replace them with Brian Latta and Rob Belton, respectively, for the recording of Infatuation With Malevolence.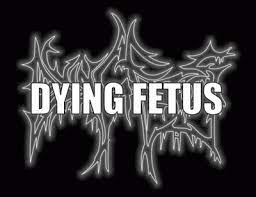 In 1995, Dying Fetus self-produced his first EP, "Infatuation With Malevolence", which he distributed himself.
The following year, the group produced "Purification through Violence", with the Pulverizer Records label in America and Diehard Music Worldwide in Europe. Dying Fetus also embarked that year on its first North American tour with the Canadian group Kataklysm and the group Monstrosity from Florida1.
In 1998, his third album, "Killing on Adrenaline", was distributed in the United States by his own company, Blunt Force Records and internationally by the German company Morbid Records. In 2000, Dying Fetus signed with Relapse Records and toured America with Kataklysm and Destruction. The same year, Grotesque Impalement, a compilation of several old songs, and "Destroy the Opposition" were released.
In mid-2001, Gallagher received resignation letters from the other band members, who at that time decided to join forces in a new musical project called Misery Index, leaving the future of Dying Fetus unclear.
To everyone's surprise, Gallagher immediately reformed the band in its entirety, recruiting vocalist Vince Matthews, guitarist Mike Kimball, bassist Sean Beasley, and drummer Erik Sayenga, who would record a new single titled "Vengeance Unleashed"
On May 13, 2003, after three years of absence, the group released the album "Stop at Nothing", mainly composed of political themes. The album was recorded in four months, between November 2002 and February 2003. Dying Fetus organized an extensive tour to promote the album, and the music videos for their title, "One Shot, One Kill", were constantly broadcast on Headbangers Ball. Dying Fetus returned to the stage much later with bassist Beasley on vocals, and drummer Duane Timlin (former member of Divine Empire and Broken Hope) was recruited in 2006.
March 6, 2007, marked the release of the group's sixth album, "War of Attrition", the recording of which took place between September and October 2006. That same year, in July, the lineup changed: drummer Duane Timlin was fired. The band hired Trey Williams of the local Baltimore band Severed Head as a replacement. Mike Kimball also left the group, which became a trio.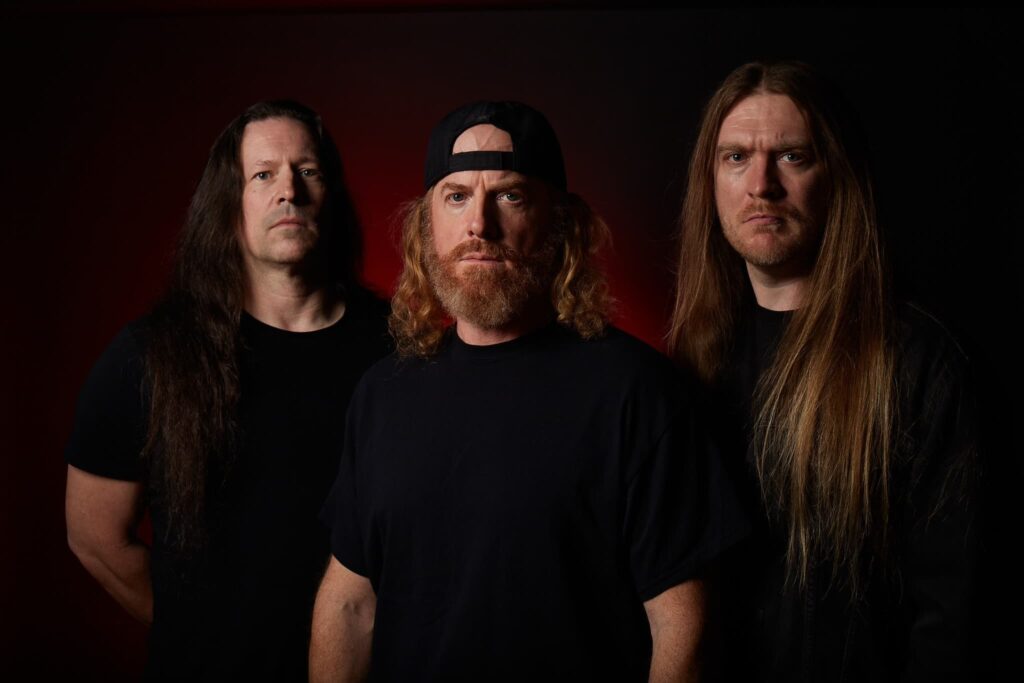 On September 15, 2009, Dying Fetus released their seventh album, "Descend Into Depravity", distributed in the United States by the Relapse Records label; the album was released six days later for the rest of the world.
Three years later, they released "Reign Supreme" on June 19, 20128, an album that they initially announced on December 15, 2011. The band released the first single from the album, "Subjected to a Beating", on April 2, 2012. 2013, Dying Fetus then organized an American tour alongside the groups Exhumed, Abiotic, and Waking the Cadaver. Devourment was also scheduled, but its appearance was cancelled a month before the start of the tour.
On November 6, 2013, Andy Copping announced on Twitter the group's participation in the 2014 Download Festival.
Current members
John Gallagher – guitar, vocals (since 1991), drums (1991–1993)
Sean Beasley – bass, vocals (since 2001)
Trey Williams – drums (since 2007)

Former members
Nick Speleos – guitar, vocals (1991–1993)
Jason Netherton – bass, vocals (1991–2000)
Rob Belton – drums (1993–1996)
Brian Latta – guitar (1994–1998)
Casey Buckler – drums (1995–1996)
Eric Sayenga – drums (1996–1997, 2001–2005)
Kevin Talley – drums (1997–2001)
John "Sparky" Voyles – guitar (1999–2001)
Vince Matthews – vocals (2001–2005)
Duane Timlin – drums (2006–2007)
Mike Kimball – guitar (2003–2007)


Studio albums

1996: Purification through Violence

1998: Killing on Adrenaline

2000: Destroy the Opposition

2003: Stop At Nothing

2007: War of Attrition

2009: Descend into Depravity

2012: Reign Supreme

2017: Wrong One to Fuck With

2023: Make Them Beg for Death