Arch Enemy
Arch Enemy is a Swedish Melodic Death Metal band with Power Metal influences, formed in 1995. It is distinguished from other bands of the genre in that it has a female vocalist, which is rare in Death Metal bands, as the vocals are guttural.
Arch Enemy is one of the main bands of this subgenre of Heavy Metal that is conventionally called "Melodeath" mainly due to melodic elements coming from traditional Heavy Metal, Power Metal, Heavy Rock and even Hard Rock from the 70s and 80s. In this sense, one of the main characteristics of Arch Enemy is the guitar riffs composed by Michael Amott (Rinozeronts Guitars), which are both heavy and melodic.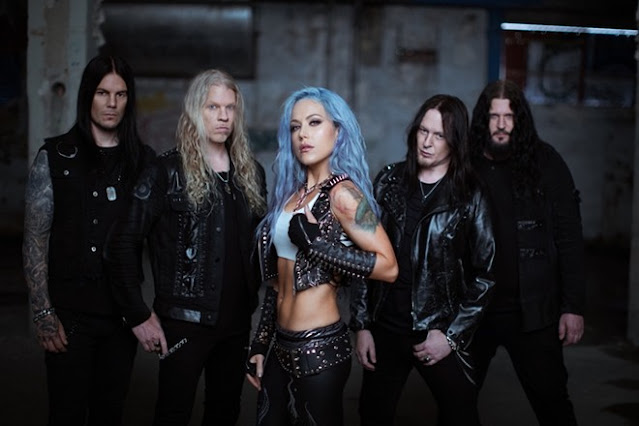 Michael Amott was one of the members of Carcass when the album "Heartwork" was released in 1993, considered the precursor of what would later be called Melodic Death Metal. Michael Amott was also a member of the bands Carnage and Candlemass, and currently, in addition to Arch Enemy, he has a parallel band called Spiritual Beggars, whose sound is based on Heavy Rock bands from the 70s, mainly Deep Purple, Mountain and Captain Beyond; the influences of Black Sabbath from the mid and late 70s are also latent in Spiritual Beggars albums.
In January 2012, the band announced the departure of Christopher Amott and chose guitarist Nick Cordle to replace him.

On March 3, 2014, the band revealed their tenth album would be titled "War Eternal, released in June" 2014."
On March 17, 2014, Angela released a statement announcing her departure from the group and welcoming her replacement, former lead singer of Canadian band The Agonist, Alissa White-Gluz. In the statement, she wrote that while she had her time with the band, it was time for her to move on, be with her family and pursue other interests. Angela confirmed that she would remain as the band's business manager and would "pass the torch to the super talented Alissa White-Gluz, whom I knew as a dear friend and an excellent vocalist for many years. I always thought she deserved a chance to shine – and now she's getting it just like I got that chance in 2001."
Alissa also released a statement saying: "I'm very honoured and happy to announce a new chapter in my life and musical career. "Wages of Sin" was the first Metal album I ever purchased, and it was love at first listen. It's not often that you get a phone call from your favourite band asking you to join! I'm so happy to have the opportunity to work with such incredibly talented musicians, who I also consider great friends. I'm looking forward to being able to write and perform on a whole new level now with Music's Arch Enemy! It is forever, Metal is limitless, and this is just the beginning!"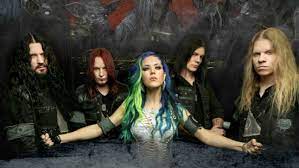 During the North American tour in support of their album "War Eternal", guitarist Nick Cordle left the band. Christopher Amott temporarily rejoins the band for the remainder of the tour, while famed guitarist Jeff Loomis (ex-Nevermore) was announced as the official replacement and has joined the band for their European tour with Kreator and subsequent events.
His album "Deceivers" was considered the 25th most anticipated metal album of 2022 by Metal Hammer.



Studio Albums
Black Earth – (1996)
Stigmata – (1998)
Burning Bridges – (1999)
Wages of Sin – (2001)
Anthems of Rebellion – (2003)
Doomsday Machine – (2005)
Rise of the Tyrant – (2007)
Khaos Legions – (2011)
War Eternal – (2014)
Will to Power – (2017)
Deceivers (2022)