Meshuggah
Meshuggah is a Swedish experimental Extreme Metal band that has been active since 1987. The band is known for its use of polymetric passages, complex time signatures, atypical tempos, angular riffs with dissonant sounds, ambient dissonant chords, and aggressive and even spoken vocals. Meshuggah has gained greater notoriety since the late 2000s for being one of the most pioneering and influential bands for the emerging djent scene.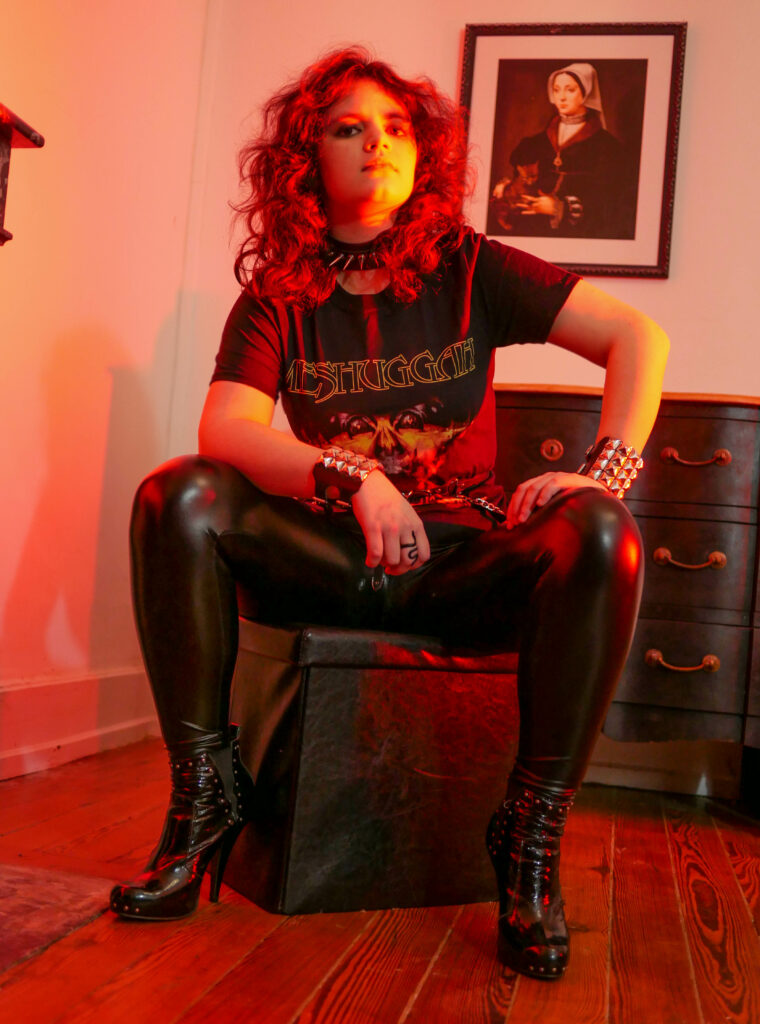 Meshuggah was formed in Uma, Sweden, in 1987. In 1989, the EP "Meshuggah" was released, also known as Psykisk Testblind" (loosely translated as psychological image test, perhaps a reference to the Rorschach psychological method). This EP shows a very strong influence of Thrash Metal and Death Metal, mainly from bands like Dismember and Dark Angel.
Experiments began with elements of Progressive Metal and Jazz fusion on the albums "Contradictions Collapse" (1991) and "Destroy Erase Improve" (1995).
On the albums "Chaosphere" (1998) and "Nothing" (2002), the band sticks to an experimental approach, mixing elements of Death Metal, Jazz Fusion and Progressive Metal. Since the release of the album "Nothing", the band has switched from 7-string guitars to 8-string guitars, tuned below standard tuning. The band played at the 2002 edition of Ozzfest at the recommendation of Jack Osbourne, son of Ozzy Osbourne, who is a band fan. The song "Soul Burn" from the album "Destroy Erase Improve" is played in one of the episodes of The Osbournes series.
Meshuggah began to enter the mainstream with the release of their first albums, with their fusion of Thrash Metal, Death Metal and Progressive Metal, and elements of Jazz Fusion, which soon made Meshuggah known for their style. the complex, innovative, daring musical, with polymetric and polyrhythmic structures, made her well-recognized in experimental and Progressive Heavy Metal music. In recent years, especially after the mid-2000s, the band began to gain great attention and respect in the emerging Djen style and movement, in which Meshuggah is one of the precursor bands, if not the greatest of them all, even if not the one that in fact defined Djent. The band was also labelled as one of the ten most important bands in heavy metal by Rolling Stone magazine and the most important band in Metal by Alternative Press.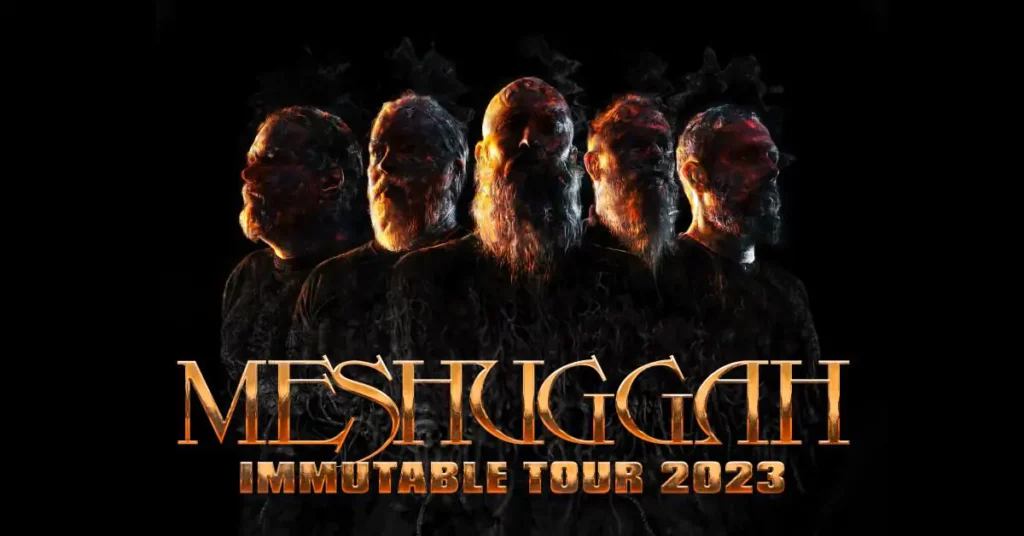 The current lineup of the band is composed by:
Jens Kidman – Vocals (1987 – present), Rhythm guitar (1987 – 1992, 2005), Bass (2005)
Fredrik Thordendal – Lead Guitar, Synthesizer, Back Vocal (1987 – present)
Mårten Hagström – Guitar Rítmica, Vocal de Apoio (1994 – present)
Tomas Haake – Drums, spoken vocals(1989 – present)
Dick Lövgren – Bass (2001 – present)
Studio Albums
Contradictions Collapse (1991)
Destroy Erase Improve (1995)
Chaosphere (1998)
Nothing (2002)
Catch Thirtythree (2005)
obZen (2008)
Koloss (2012)
The Violent Sleep of Reason (2016)
Immutable (2022)