Slayer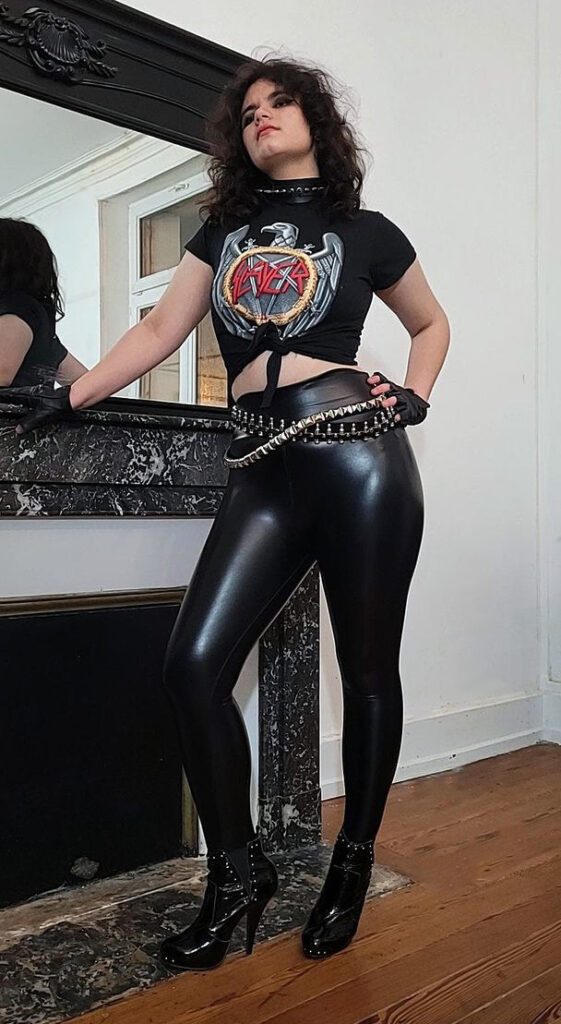 Slayer is a unique band that made Thrash what Thrash is.
They were the most representative and influential Thrash band of all time, not only because of their musical signature but also because of their lyrics. Their work greatly contributed to creating different metal sub-genres including death metal, black metal, groove metal, metalcore, etc. influencing whole generations of artists.

They were one of the leading bands of the thrash metal movement and one of the famous Big Four of Thrash" along with Metallica, Megadeth and Anthrax.
The band was formed in 1981 by guitarists Jeff Hanneman and Kerry King, and Tom Araya and Dave Lombardo joined respectively in the bass/vocals and drums shortly after.
The 1986 release of Reign in Blood was named "the best heavy album of all time, along with Metallica's Master of Puppets" by Kerrang.
Like most Thrash bands they deviated from old school Thrash in the mid to late 90s, but they didn't experiment as much as their peers, other than Tom adopting the yelling vocals. Arguably, everything after Divine Intervention (which was allready fairly experimental) up to "Christ Illusion" and "Diabolus" and "God Hates Us All" are not Thrash albums.
Slayer is known for its distinctive musical style, including tremolo picking, chaotic solos, double bass drums, and screaming vocals. The band's songs and covers, based on topics like serial killers, Satanism, religion, war, and politics, have led to censorship, delays, lawsuits, and strong criticism from religious groups and the public. Since their first recording in 1983, the band has released two live albums, a CD box set, and eleven studio albums (including a cover album) and sold 35 million albums worldwide. The band has been nominated for two Grammy Awards and won in 2007 for their song Eyes of the Insane and in 2008 for the song Final Six.
Gary Holt from the band Exodus replaced Jeff Hanneman from 2011 to 2013 due to Jeff's battle with alcoholism and became a full member after Jeff's death in June 2013 due to liver failure.
The real reason for Jeff's time off the band started surprisingly with a spider bite, but he also had problems with alcohol, which ultimately was the cause of his death. He wanted dearly to go back to the stage and was supported, missed and much-loved by his bandmates and fans. Jeff is one of the most missed "fallen heroes" of Metal.
I believe the Slayer crew were very focused musicians. I also admire how the band members seemed to get along for years without any major crisis or drama and how they supported Jeff and hoped he would return to the band.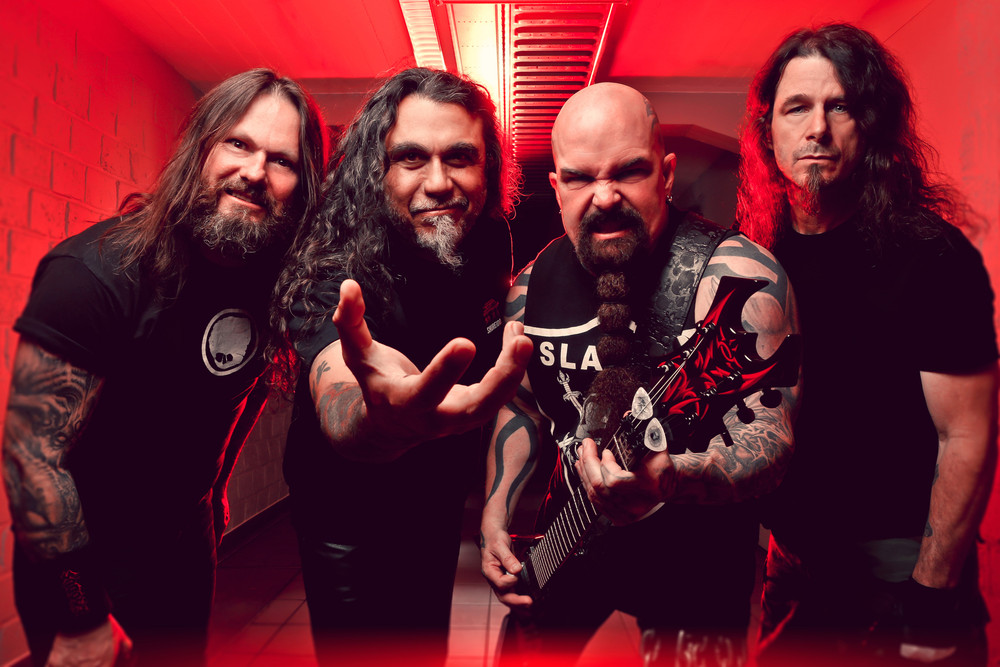 I don't know any Metalhead who doesn't like Slayer. Their music skills, dedication, charisma, sense of humour and irreverence make them among the most loved Metal bands ever.
Slayer began their farewell tour in 2018 and played their final gig at The Fourum in Los Angeles on November 30th, 2019, after over forty years of recording and touring.
There are vague rumours of a reunion since Dave Mustaine mentioned his desire to bring back the Big Four of Thrash while nothing concrete has been revealed.
Daniela P.
Show No Mercy
1983
Hell Awaits
1985
Reign in Blood
1986
South of Heaven
1988
Seasons in the Abyss
1990
Divine Intervention
1994
Undisputed Attitude
1996
Diabolus in Musica
1998
God Hates Us All
2001
Christ Illusion
2006
World Painted Blood
2009
Repentless
2015
If you want to know more about the band, there is a cool podcast called "Talking Slayer," where a lot of that is covered.