Obituary
Obituary is a Death Metal band from Tampa, Florida. They started their career in 1984 under the name Executioner, then changed to Xecutioner, and finally to Obituary in 1988. They are considered a very influential band in the Death Metal scene. They are part of the five most important bands of the Florida Death movement, together with Death, Morbid Angel, Cannibal Corpse and Deicide. Their 1990 album, "Cause of Death", is considered a referential album in the genre, and singer John Tardy is recognized as one of the first vocalists to use low guttural vocals (compared to the high guttural vocals used by previous bands Death and Possessed).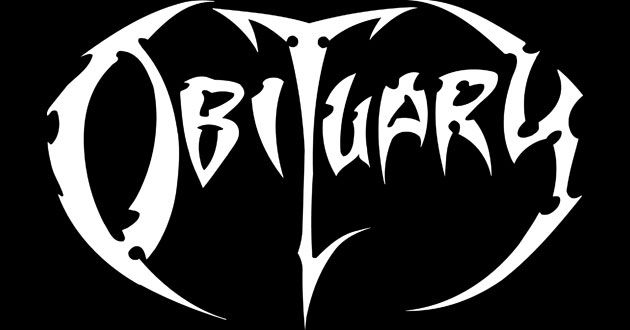 The band disbanded in 1997 and reunited in 2003. During this pause, Donald Tardy played in Andrew W.K.'s band and wore an Obituary t-shirt during a performance on Saturday Night Live. While out of the band, Allen West focused on two projects: Lowbrow and Six Feet Under. Trevor Peres formed the band Catastrophic in 2001, which continues to exist in parallel with his main band.
History of the band
Obituary is one of the pioneering Death Metal groups, founded under Executioner in Seffner, Florida, in 1984. They soon removed the "E" from the name because another band was already using it, becoming Xecutioner. At the time, the band consisted of John Tardy (vocals), Allen West (guitar), JP Chartier (guitar), Jerome Grable (bass) & Donald Tardy (drums). The band released demos in 1985, 1986, and 1987 – the 1985 demo as Executioner and the other two as Xecutioner. They produced their debut vinyl in 1987 with two tracks ("Find The Arise" & "Like The Dead") on the "Raging Death" compilation.
Not long after this release, Grable was replaced by bassist Daniel Tucker. Shortly before the release of their debut album the following year, "Slowly We Rot", they changed their name to Obituary.
After the 1997 album "Back from the Dead", the quintet had grown tired of touring, which led to the breakup.
Obituary returned to the scene in 2003, and Catastrophic continued to exist in parallel. The reunion album "Frozen in Time" was released in 2005. The band's first official DVD, "Frozen Alive", came out in January 2007.

Obituary travelled to Europe in November and December 2018 as part of Slayer's farewell tour, including Lamb of God and Anthrax. Drummer Donald Tardy responded to a question regarding the upcoming Obituary album in a June 2018 interview by saying, "We're always thinking about new songs and writing riffs and this and that. However, in this period of our existence and the music business… We're not rushing to squeeze out another album as quickly as possible since this one has only been available for a little over a year. Donald Tardy stated that Obituary had been working on a "monster" throughout the quarantine during an August 2020 interview with Australia's Riff Crew.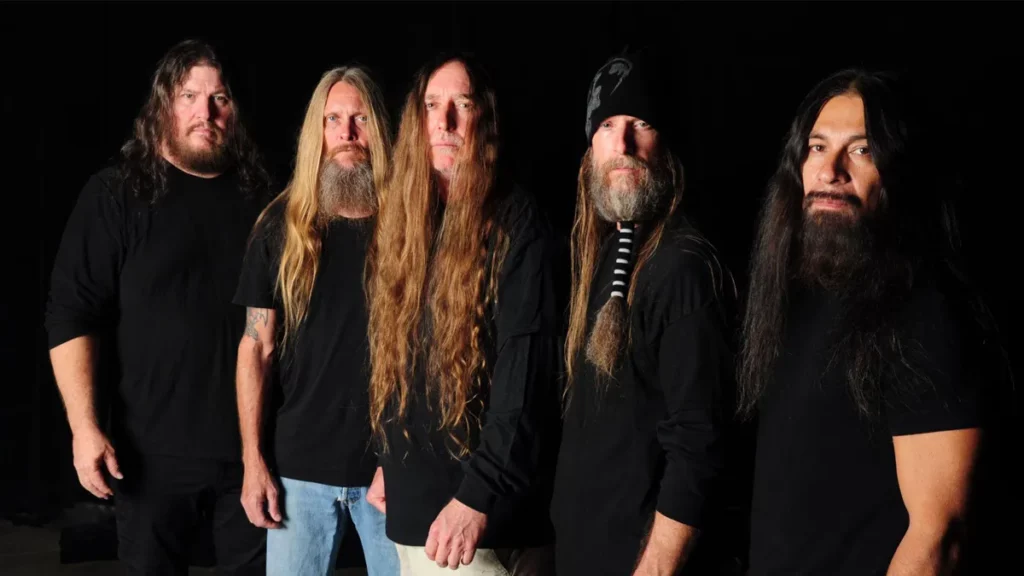 Obituary has announced that "Dying of Everything", their first album in five years, will be released on January 13 2023.
The pioneers of Death Metal also released the music video for the album's lead track, "The Wrong Time."
"The Wrong Time" is as concise and to the point as anything in the band's extensive discography, and the Florida band has been unleashing sharp Death Metal music for almost 30 years. The song has punch thanks to a robust centre guitar riff and John Tardy's compulsory growls and cries. Odd Life Studios was in charge of directing the graphic music video.
"We couldn't be more thrilled to get our new record out finally, " the band said in a press release". We decided on 'The Wrong Time' as the album's lead single because it accurately captures the tone, feel, and style. We were going to the recording studio, which gives you a good idea of what to expect from "Dying of Everything".
Since 2007's "Executioner's Return", Obituary has consistently recorded albums in their studio.
The artwork was created by the late Polish painter Mariusz Lewandowski, who sadly passed away in July at 62. Lewandowski's work has become synonymous with extreme Metal in recent years, with his pieces adorning albums by Bell Witch, Mizmor, Atramentus, and more.
Slowly We Rot
Lançamento: 16 de maio de 1989

Cause of Death
Lançamento: 19 de setembro de 1990

The End Complete
Lançamento: 21 de abril de 1992

World Demise
Lançamento: 6 de setembro de 1994

Back from the Dead
Lançamento: 22 de abril de 1997

Frozen in Time
Lançamento: 12 de julho de 2005

EUA: 2,400+
Xecutioner's Return
Lançamento: 28 de agosto de 2007

Darkest Day
Lançamento: 30 de junho de 2009

Inked in Blood
Lançamento: 28 de outubro de 2014

Obituary
Lançamento: 17 de março de 2017