Metallica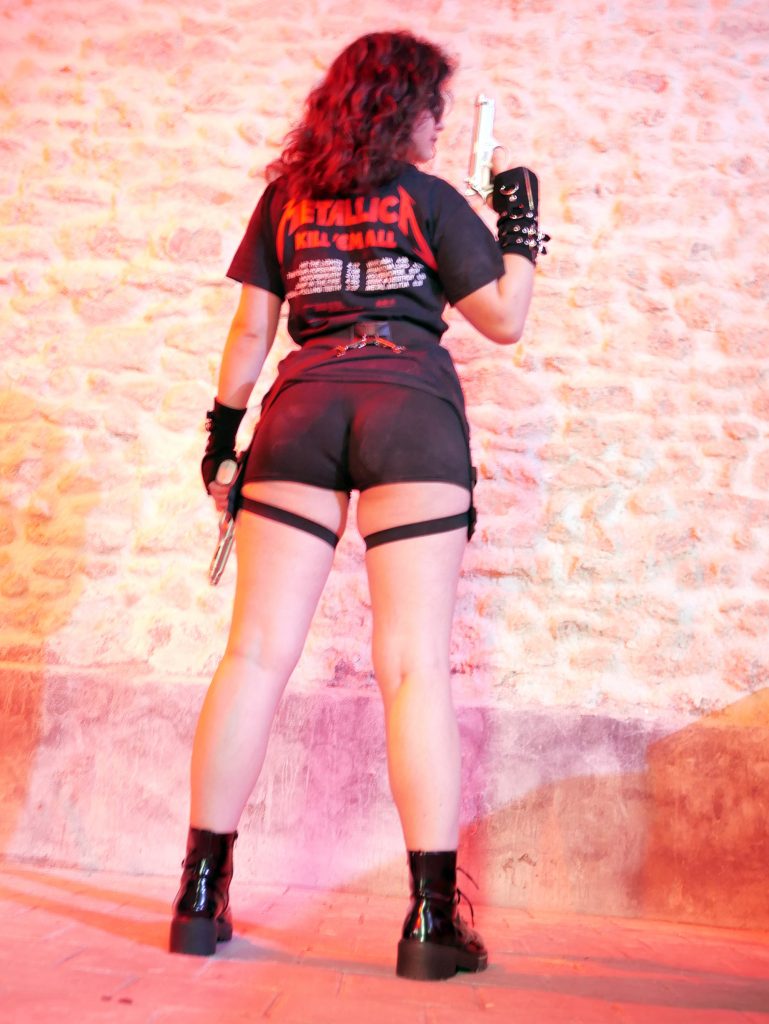 I am not the biggest Metallica fan, and there is so much already said about the band that I am not sure I could add anything new or a different view. Still, I am grateful for Metallica being a sort of "Heavy Metal ambassador", helping to bring on new Metalheads to the community since so many get introduced to Metal after starting as a Metallica fan.
Metallica is an American heavy metal band originally from Los Angeles but then relocated and initially based in San Francisco. Their repertoire includes fast, heavy, melodic, instrumental tempos and aggressive musicianship, which has placed them as pioneers of thrash metal and one of the founding bands of the Big Four of Thrash, along with Slayer, Megadeth and Anthrax.

Metallica was formed in 1981 after James Hetfield answered an ad that Lars Ulrich placed in the local newspaper.
Their initial lineup was Lars (drums), James Hetfield (vocal and guitar), Ron McGovneyn (bass) and David Mustaine (guitar).
Cliff Burton replaced McGovney later in the year, and the group relocated from Los Angeles to San Francisco.
The current lineup features founders Ulrich (drums) and Hetfield (vocals and guitar), guitarist Kirk Hammett (who joined the band in 1983), and bassist Robert Trujillo (a member since 2003).
David Mustaine was the composer of most initial Metallica songs and the talent behind the "early Metallica" era. However, he was passing through a difficult phase with alcohol abuse, and in April 1983, the other members of Metallica said "enough" and decided to fire Dave Mustaine. Lars Ulrich, James Hetfield, and Cliff Burton invaded Dave Mustaine's room early on April 10, 1983, woke him up despite a severe hangover, and told him he had been sacked from the band.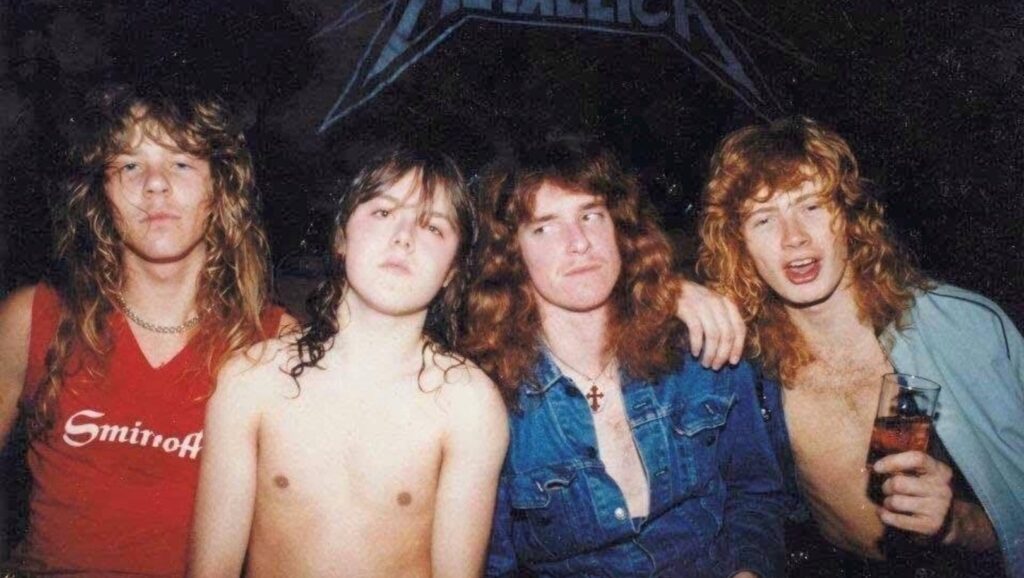 After leaving Metallica, Mustaine created the bad Megadeth, and there was for years a rather "juvenile" division between Metallica / Megadeth clans among fans. Megadeth fans will praise "Rust in Peace" as the best Thrash album ever, while Metallica fans like "Kill 'em All" and Master of Puppets.

While touring in 1986 to support Master of Puppets, Burton died following a bus crash in Sweden. This was a big loss to Metal World, not only because fans loved Cliff but also because he was a talented musician and appreciated by his bandmates.
Cliff is among the most regretted "Fallen Heroes," along with Jeff from Slayer, Chuck Sculdiner from Death, Dio from Black Sabbath and Holy Diver, Dimebag and his brother Vinnie from Pantera and recently Lahiho from Children of Bodom and Eddie Van Halen. These definitely the most regretted fallen heroes among Metalheads.

With the release of their first four albums, Metallica gained a growing fan base in the underground music community. Some critics say that Master of Puppets (1986) is one of the most influential and "heavy" thrash metal albums, but most Ols School thrashers will pick "Kill 'em All" as their favourite and most representative Thrash album.
Later, the band achieved enormous commercial success with their 1991 self-titled album (also known as The Black Album), which sold 40 million copies worldwide. With this release, the band expanded their musical direction, reaching a more mainstream audience.
With the releases of Load and Reload in the 1990s, Metallica tried to approach the alternative rock that was successful at the time to gain a new fan base but was accused by their old fans of "selling out" to the record companies. In 2000, Metallica was among several artists who filed a lawsuit against Napster for sharing copyrighted materials freely without the band members' consent. The settlement was reached, and Napster became a paid-use service.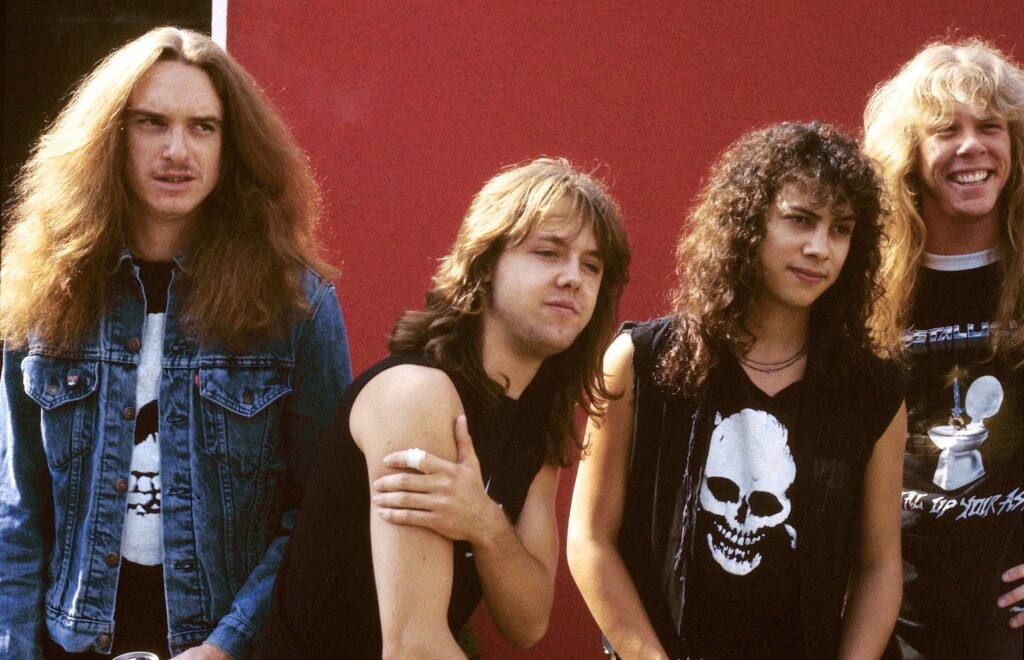 Despite reaching number one on the Billboard 200, the 2003 release of "St. Anger" was controversial for its nu-metal influences and Bob Rock's raw musical production. The successor album, Death Magnetic (2008), was produced by Rick Rubin and received more favourable reviews. Later, the ensemble's studio discography added the album Lulu (2011), in partnership with Lou Reed, which received mixed reviews.
In 2012, the band founded their record label, Blackened Recordings, and acquired the rights to all their studio albums. Their most recent album, Hardwired…to Self-Destruct, was released in late 2016. In their 30-year career, Metallica has released ten studio albums, four live albums, ten video albums, among others. They have become one of the most influential and successful bands ever, selling nearly 200 million records worldwide. The band has won nine Grammy Awards, entered the Rock and Roll Hall of Fame in 2009, and has six consecutive #1 albums on the Billboard 200.
Metallica fans are extremely devoted and faithful. During the '80s, their main audience was a vast male public (Thrashers). Still, nowadays, Metallica reaches the heart of the general public, men and women and is the Metal Ambassador that brings the most young Metalheads to our community.
Daniela P.
1983 Kill 'Em All
Sortie : 29 juillet 1983

1984 Ride the Lightning
Sortie : 27 juillet 1984

1986 Master of Puppets
Sortie : 3 mars 1986

1988 …And Justice for All
Sortie : 25 août 1988

1991 Metallica (The Black Album)
Sortie : 12 août 1991

1996 Load
Sortie : 4 juin 1996

1997 ReLoad
Sortie : 18 novembre 1997

2003 St. Anger
Sortie : 5 juin 2003

2008 Death Magnetic
Sortie : 12 septembre 2008

2016 Hardwired… to Self-Destruct
Sortie : 18 novembre 2016

2023 72 Seasons
Sortie : 14 avril 2023