Candlemass
Candlemass is a Swedish band from Stockholm, formed in the 1980s by bassist and composer Leif Edling. They are considered one of the pioneers in the Doom Metal genre. After releasing five studio albums and touring extensively during the 1980s and early 1990s, Candlemass disbanded in 1994 but reunited three years later. After stopping again in 2002, they resumed activities in 2004 and have continued to record and perform since then. Candlemass is Sweden's seventh most successful band, having sold more than 15 million albums worldwide by 2010.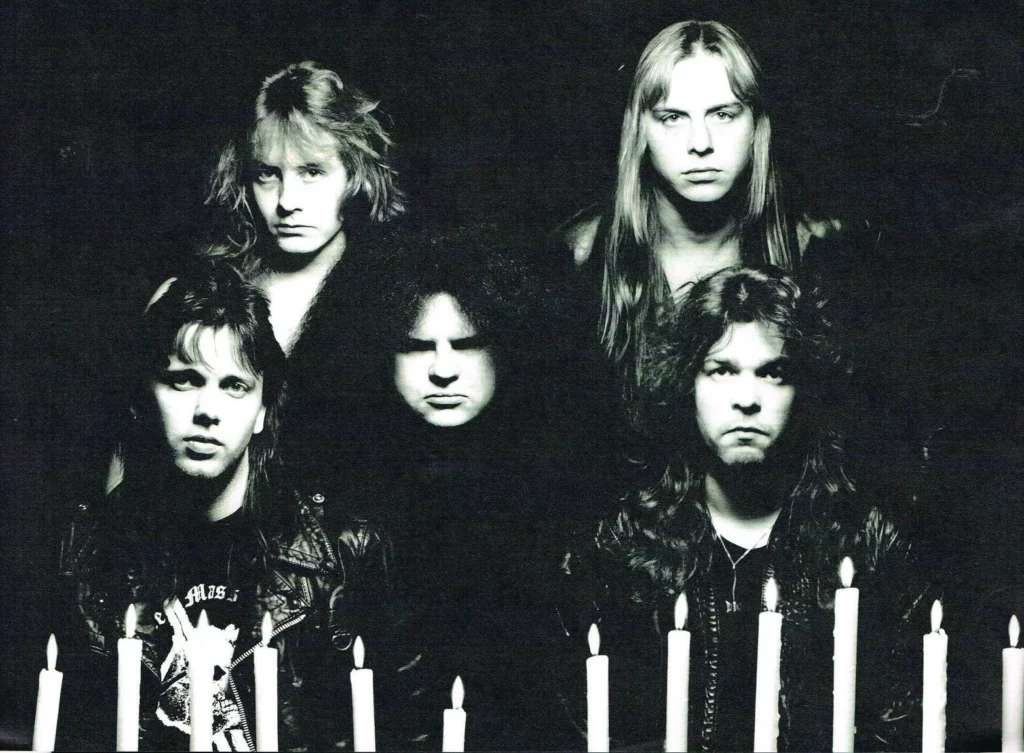 After Leif Edling dissolved the band Nemesis, he started his own band called Candlemass. The first album was "Epicus Doomicus Metallicus", produced in 1986 and now considered the masterpiece in the Doom Metal scene.
The band members at the time of "Epicus Doomicus Metallicus" were Leif Edling (bass), Mats Ekström (drums), Mats Mappe Björkman (guitar), Johann Längqvist (vocals) and Klas Bergwall (guitar).
The next production was "Nightfall" (1987), considered by some to be one of the best Doom Metal albums to date.
The band's lineup had now changed: the new members were Messiah Marcolin (vocals), Lars Johansson (guitar) and Jan Lindh (drums). This formation is considered the most important and most successful in the band's history.
The next two albums were Ancient Dreams (1988) and Tales of Creation (1989). In 1990, a live album was produced. Soon after, a dispute between the group's members resulted in Messiah Marcolin's decision to leave the band.
After Marcolin's departure, Candlemass called on vocalist Thomas Vikström and recorded Chapter VI (1992). Candlemass then disbanded, partly because the album did not achieve the expected success and partly because Leif Edling had formed another project under the name Abstrakt Algebra. As Abstrakt Algebra didn't work out, Leif recruited new members for Candlemass and recorded the album "Dactylis Glomerata", which was a combination of songs for a new Abstrakt Algebra CD and some new material. A few years later, inspired by Black Sabbath – the album From the 13th Sun was produced.
In 2002, the members of the classic Candlemass decided to get back together. They made live performances that were praised by the public and produced another live album called "Doomed for Live "- Reunion 2002.
Other albums produced with the band's return were remastered versions of Epicus… and Nightfall, "Ancient Dreams" and "Tales of Creation".

A DVD titled "Documents of Doom" was also released. The band was working on a new album, with some new songs already recorded and looking for a record company when, once again, differences between its members occurred, resulting once again in the dissolution of Candlemass. Meanwhile, Leif Edling started a new project, Krux, with former Abstrakt Algebra singer Mats Leven and two other members of Entombed.
In November 2004, the band announced that they would get back together for a second time. They had recorded a new album with the classic lineup, simply called "Candlemass". It was released in May 2005. This CD was among the twenty most played of 2005. They received the Swedish Grammy in 2005.

In 2006, the group announced that a new album would be produced and that the recording would be ready by the middle of the year, with a release date of 2007. After much uncertainty regarding Messiah's participation in this new project, it was announced in September 2006 that he would not be the lead singer of this new album.
Candlemass listened to numerous vocalists, and after a few months, they contacted Robert Lowe from the group Solitude Aeturnus, another doom metal group, who was called to the position. They already knew Robert's work and said they had liked his voice since his band's first albums.
The King of the Gray Islands album was recorded between 2006-2007 and released in June 2007. The album was produced by the band themselves and Andy Sneap.
On March 31, 2007, Candlemass celebrated a slightly late twentieth anniversary. To commemorate the celebration, original singer Johan Längqvist appeared live with the band for the first time. The event was recorded and later released on the 20-Year Anniversary Party DVD.
The quintet worked on a tenth studio album in 2008. It was initially planned to be called "Hammer of Doom" but was renamed "Death Magic Doom" due to its coincidence with a German festival. The album was scheduled for release in March 2009 but extended to April 3, 2009.
In 2011, they ended up having another meeting with vocalist Johan Längqvist at a show at the Roadburn Festival, where they played their first album, Epicus Doomicus Metallicus, in full, which turned 25 years old on that date.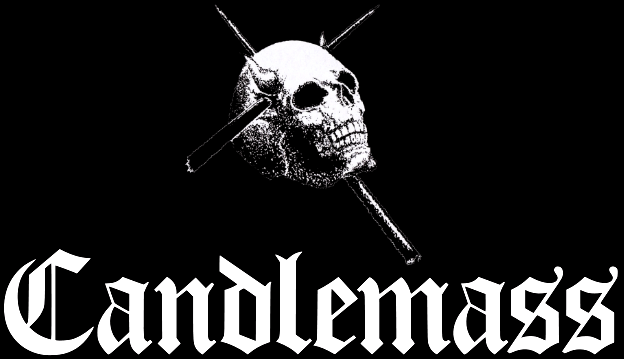 In 2011, the band announced that they had signed a contract with Austrian Napalm Records and would release their latest studio album. The album titled "Psalms for the Dead" was released in June 2012. Despite this, bassist Leif Edling stated that the band would not break up and just wanted to stop recording before they "get too old and start making half-assed records. "
Vocalist Robert Lowe was fired "due to the quality of the live performances". Mats Levén (Yngwie Malmsteen, Therion, At Vance, and others) was replaced in his place, who had previously worked with Edling in the bands Abstrakt Algebra and Krux, and also keyboardist Per Wiberg (ex-Opeth, Spiritual Beggars) for live performances.
In January 2013, Candlemass was voted the best Swedish Hard Rock/Metal band of all time by the writers of Sweden Rock Magazine, Scandinavia's largest hard rock magazine and the largest Swedish music magazine in circulation.
They will appear on the "100 Greatest Swedish Hard Rock/Metal Bands of All Time" list in a special issue to celebrate the magazine's 100th issue. Related to this, it was also revealed that Candlemass, along with death metal band Entombed (#2 on the list), would play together at a special concert organized by the magazine in Stockholm. In July 2014, Candlemass headlined the Väsby Rock Festival in their hometown of Upplands Väsby.
Johan Langquist rejoined Candlemass on September 3, 2018, following a 32-year absence. The band claimed, "We wanted to find our way back to Candlemass's origins, back to the band's core and essence. We anticipate that Johan Langquist's return will renew our enthusiasm and reignite the heart of doom. We don't know if it will continue for another ten or even five years, but even just one more year of enjoyment and playing the music we adore would be fantastic! Johan has returned, and the circle is closed. Additionally, the group revealed that they were writing and recording a new album for a 2019 release, making it not only the first Candlemass studio album since 2012's "Psalms for the Dead", but their first with Langquist since 1986's "Epicus Doomicus Metallicus".
Candlemass revealed on December 6 2019, that their eleventh album, "The Door to Doom", would be released on February 22. 2019. Additionally, it was made known that Tony Iommi of Black Sabbath would make a cameo appearance on the album and perform a guitar solo to the song "Astorolus – The Great Octopus."On March 27, 2020, the band released "The Pendulum", an EP. Leif Edling, the band's bassist, predicts that Candlemass won't likely release their upcoming studio album until 2022 or 2023.
The band revealed on 18 August 2022 that "Sweet Evil Sun", their thirteenth studio album, will be released on 18 November 2022.
Studio Albums
Studio Albums