Architects
Architects is a British Metalcore band from Brighton, England, formed in 2004.
The band currently consists of vocalist Sam Carter, drummer Dan Searle and his twin brother, guitarist and keyboardist Tom Searle (died 20 August 2016) and Alex Dean on bass.
The band went through several name changes before deciding on Architects. Their first name was Inharmonic, which was quickly changed to Counting The Days. After a few years, this, in turn, was changed to Architects. They have released seven studio albums and a split EP with Dead Swans.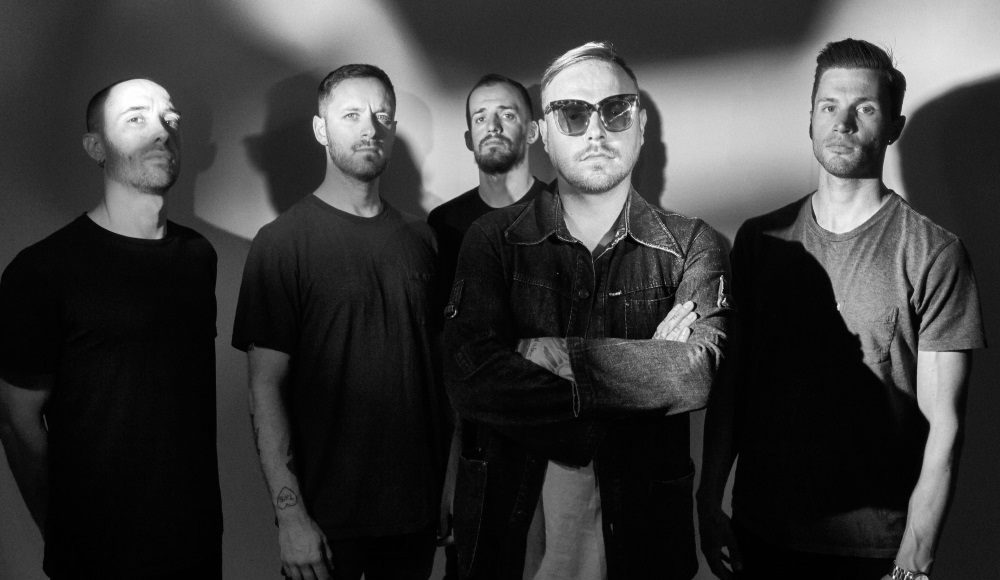 They released their debut album Nightmares in 2006 on In At The Deep End Records. After original vocalist Matt Johnson left the band, Carter joined and made his first appearance with Architects on their second album Ruin, released in 2007 on United By Fate records. In 2009, the band released Hollow Crown through their record label Century Media. They then released their fourth album in 2011, which showed the band in a more melodic "post-hardcore clean-cut" trend.[Upon its release, the album received critical acclaim but was heavily criticized by its base fans. In the following years, Architects returned to their original style with their fifth album, Daybreaker, with more politicized and comical lyrics, unlike the Daybreaker lyrics, which could be heard in all of their older works.
On August 20, 2016, guitarist Tom Searle, 28, passed away after an intense three-year fight against skin cancer.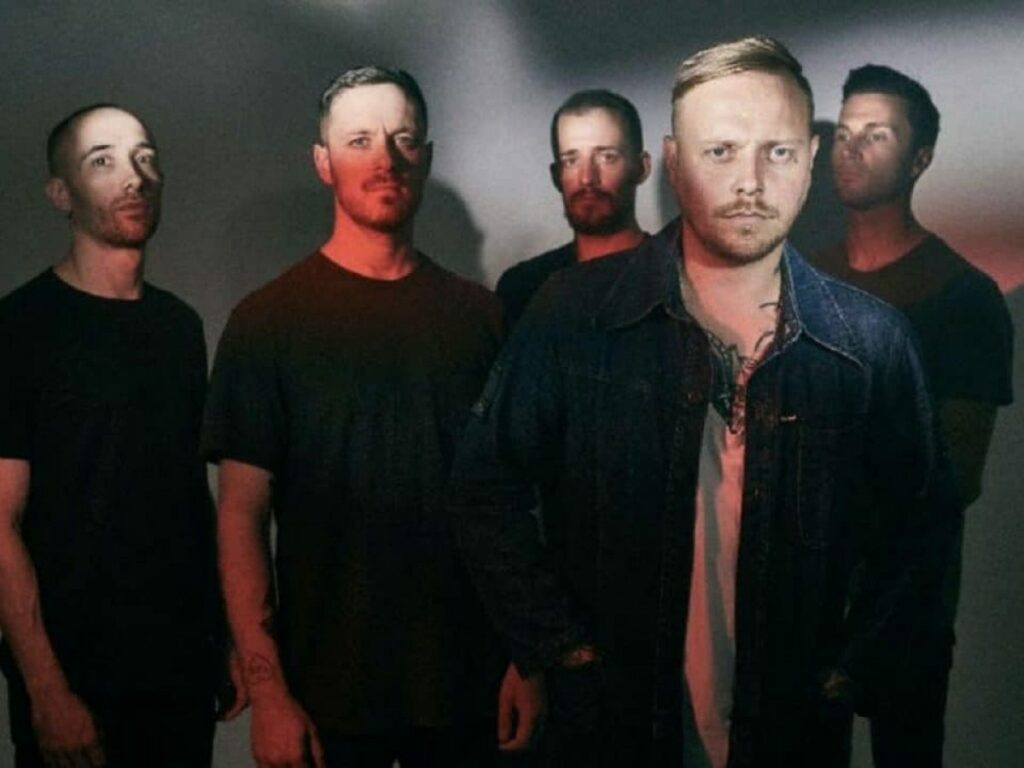 On September 7, 2017, it was announced that Josh Middleton (Sylosis) became an official band member. In a statement on Facebook, the band Sylosis announced that he will be a permanent member, although he continues to have his obligations with his main band.
All band members are vegan and chose to disclose the information about this preference to the public.
On 20 October 2020, the band released the first single, "Animals", along with an accompanying music video.
The band revealed the tracklist album's official artwork a day later and announced that their new ninth studio album, "For Those That Wish to Exist", would be released on 26 February 2021.
On 22 October, the band announced that to promote the album, they will play a special livestream show from the Royal Albert Hall in London on 21 November, with the show set to be screened worldwide via the streaming service Veeps.
The band debuted two new songs from their forthcoming album during the live stream. According to Wall of Sound, "Discourse Is Dead" was the heavier, Metalcore-inspired track, while "Dead Butterflies" had more of an atmospheric, stadium rock sound behind it. They also debuted their latest single, "Animals", live for the first time.
On 2 December, the band released the second single, "Black Lungs", and its corresponding music video.
On 20 January 2021, one month before the album release, the band released the third single, "Dead Butterflies", alongside an accompanying music video of their livestream show at the Royal Albert Hall where the song debuted.
On 8 February, the band released the fourth single, "Meteor".
On May 17, Carter lent his vocals to the theme for Final Fantasy XIV: Endwalker. He commented about being a part of the project: "Really proud to have been a part of this Final Fantasy XIV: Endwalker."
On 17 June, the band received the Libera Awards as "Best Metal Record" for their song "Animals" by the American Association of Independent Music. On 12 November, the band announced another global livestream to round out the year with an exclusive performance of "For Those That Wish to Exist" live at Abbey Road Studios on 11 December via Veeps.
On 20 April 2022, the band released the new single "When We Were Young" and an accompanying music video.
The song premiered on BBC Radio 1's Future Sounds with Clara Amfo and an interview with Sam Carter afterwards.
On 12 July, Architects unveiled the single "Tear Gas" and its corresponding music video. At the same time, they unexpectedly announced their tenth studio album, "The Classic Symptoms of a Broken Spirit", released on 21 October 2022.
On 30 August, the single "Deep Fake" was released.
On 11 October, one week before the album release, the band released the fourth and final single, "A New Moral Low Ground", along with a music video.
On 28 May 2023, the band announced that lead guitarist Josh Middleton departed from the band on good terms.
The album "For Those That Wish to Exist" was chosen by Loudwire as the 9th best rock/metal album of 2021. The publication also chose the track "Dead Butterflies" as the 7th-best Metal song of 2021
Current Members
Sam Carter – vocals, keyboards (2007–present)
Dan Searle – Drums, Percussion (2004–Present)
Alex "Ali Dino" Dean – Bass (2006–Present)
Adam Christianson – Guitar (2015–present)
Josh Middleton – Guitar (2017–present)

Former Members
Matt Johnson – Vocals (2004–2007)
Tim Lucas – Bass (2004–2006)
Tim Hillier-Brook Guitar[8]
Tom Searle -Guitar (2004–2016)

Tour Members
Casey Lagos – Bass (2011)
Bobby Daniels – Bass (2011)
Josh Middleton – Guitar (2012–2016 – 2017 Present)

Discography

EPs

Dead Swans
Heartburn'

Albums
Keys to the Building (2005) (Demo)
Nightmares (2006)
Revenge (2006)
Ruins (2008)
Hollow Crown (2009)
The Here And Now (2011)
Daybreaker (2012)
Lost Forever // Lost Together (2014)
All Our Gods Have Abandoned Us (2016)
Holy Hell (2018)
For Those That Wish To Exist (2020)