Born of Osiris
Born of Osiris is a band from the city of Chicago, in the state of Illinois, United States. Initially dedicated to the deathcore genre, and now in the progressive metalcore and djent genres, they are part of the emerging djent scene as one of the most renowned bands. The band is known for employing complex musical arrangements in their songs.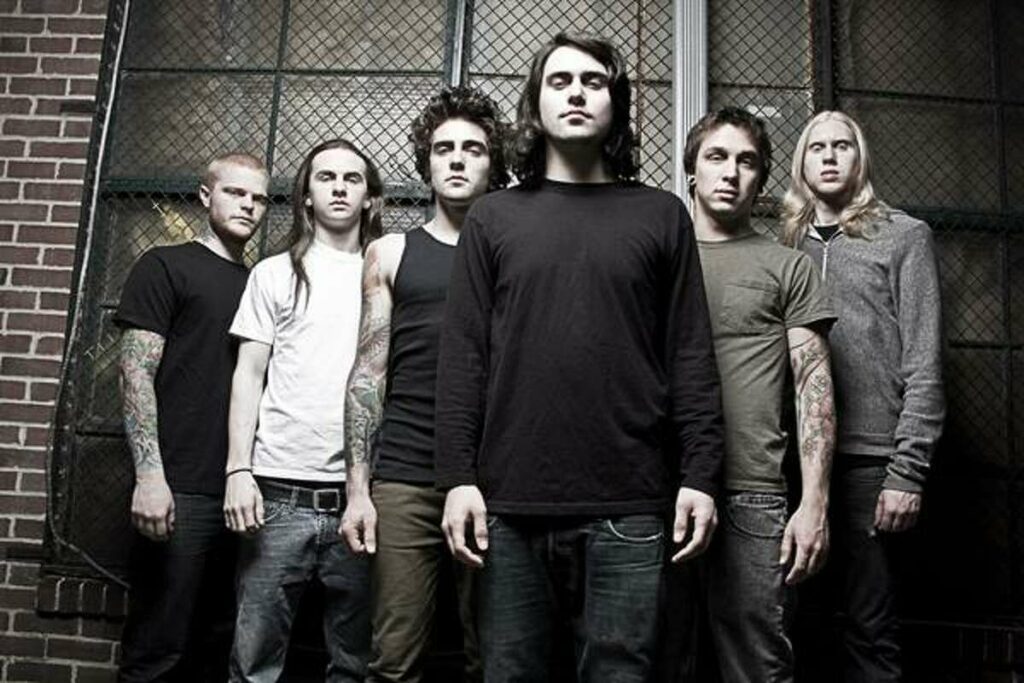 The band currently consists of lead vocalist Ronnie Canizaro, lead guitarist Lee McKinney, rhythm guitarist/bassist Nick Rossi, drummer Cameron Losch, and keyboardist/vocalist Joe Buras. Born of Osiris has played at various festivals, including the Summer Slaughter Tour (2008, 2009, 2015 and 2018) and the Music as a Weapon Tour 4.
The group underwent several name changes before finally settling on Born of Osiris in 2007, basing the name on the Egyptian deity Osiris and the tale of his son Horus.
On March 18, 2021, the band released a new single called "White Nile", accompanied by a music video. On May 13, 2021, the band released a new single and music video titled "Angel or Alien" and announced the release of a new album with the same name on July 2, 2021.
Born of Osiris, I started writing a follow-up album to Angel or Alien as early as February in 2022. On August 16, 2023, the band released a new single, "Torchbearer."