Black Sabbath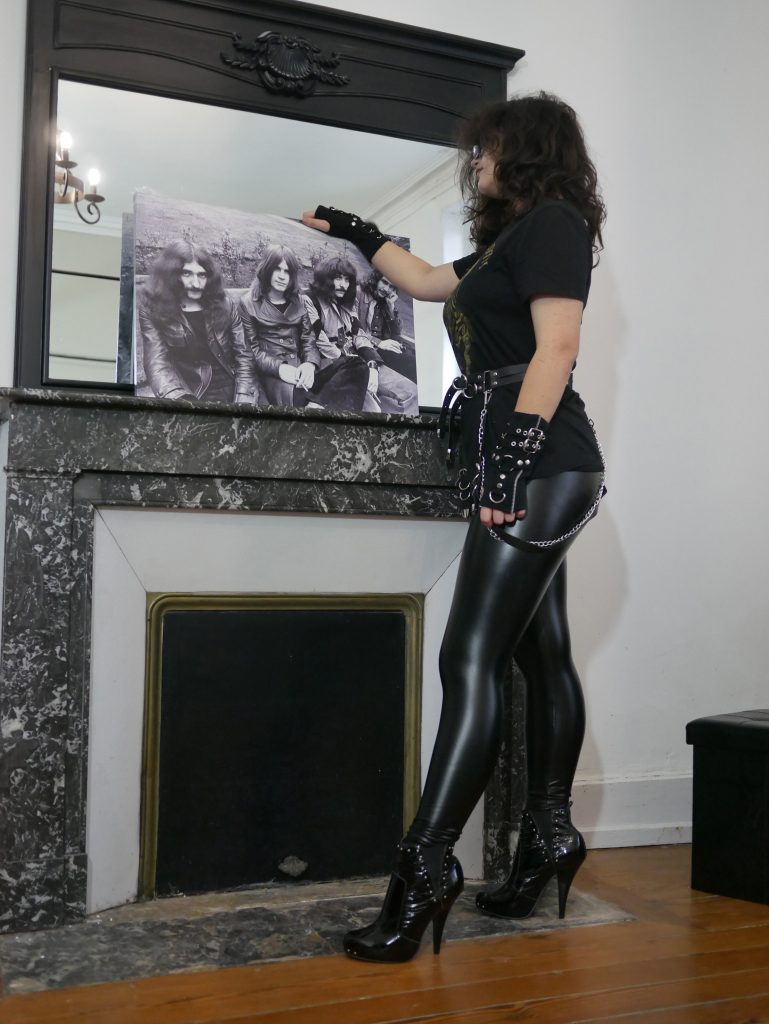 Black Sabbath was a British heavy metal band formed in 1968 in Birmingham by guitarist and main songwriter Tony Iommi, bassist and main lyricist Geezer Butler, lead singer Ozzy Osbourne and drummer Bill Ward. Since Ozzy Osbourne's departure, the band has gone through several lineup changes, with guitarist Iommi being the only one present in all of them. Originally a blues rock band, they soon adopted the name Black Sabbath and began to incorporate horror stories into their lyrics, as well as using guitars with low tuning. Although these two themes were common, they also wrote songs that dealt with social instability, political corruption, the dangers of drug abuse, and apocalyptic prophecies resulting from wars.
The original line-up came to an end in 1979 with the resignation of Osbourne, due to his addiction to alcohol and use of other drugs. He was replaced by Ronnie James Dio, former lead singer of Rainbow. After recording two albums with Dio, Black Sabbath faced numerous line-up changes during the 1980s and 1990s, which included vocalists Ian Gillan, Glenn Hughes, Ray Gillen and Tony Martin, as well as several drummers and bassists. In 1992, Iommi and Butler joined Dio and drummer Vinny Appice for the recording of the album Dehumanizer. The original lineup reunited in 1997, when they recorded the live album Reunion. Black Sabbath's last studio album, titled 13, was released in June 2013 and featured Iommi, Butler and Osbourne. Between 2016 and 2017 they did "The End Tour," a tour that officially marked the end of the group's career.
Black Sabbath is usually cited as one of the pioneers of heavy metal. The group helped define the genre with releases such as Paranoid (1970), Master of Reality (1971) and Heaven and Hell (1980), having sold over 70 million copies during their career. They were defined by MTV as "the greatest heavy metal band of all time", and were ranked 2nd on the VH1 channel's list of the "100 greatest hard rock artists". Rolling Stone magazine placed them at #85 on its list of the "100 greatest artists of all time". The band was inducted into the UK Music Hall of Fame in 2005, the Rock and Roll Hall of Fame in 2006, and have twice won Grammy Awards in the Best Metal Performance category.