Death
Charles Michael Schuldiner, aka Chuck, created the band Death in 1983, first going by the name Mantas. He was the lead vocalist, lyricist, and guitarist. He also released music with his second band, Control Denied, as a guitarist and lyricist. Chuck Schuldiner was one of the most important individuals in the history of metal, according to his obituary in the January 5, 2002 issue of the UK's Kerrang! Magazine. Schuldiner is frequently referred to as "The Father of Death Metal." Chuck became a true heavy metal icon over over a decade and seven inspired albums. If one individual must be named the father of Death Metal, Schuldiner fits the position perfectly.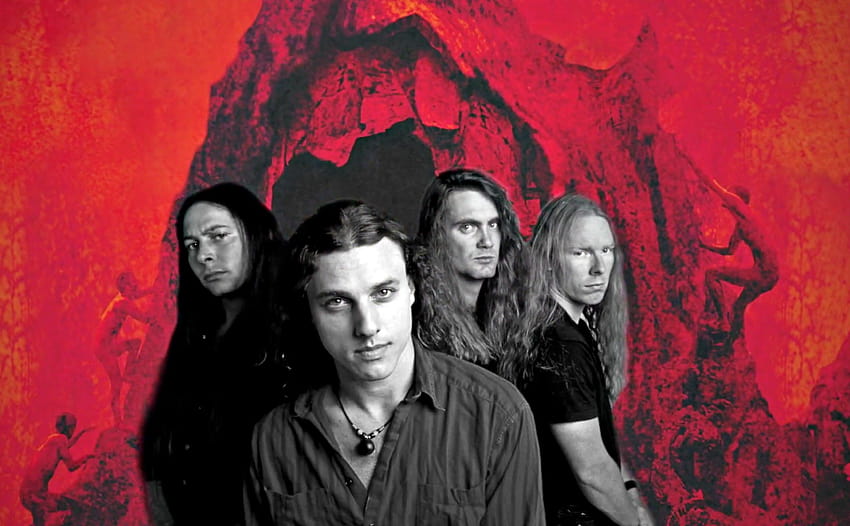 Regarding his contribution to the development of Death metal, Schuldiner was modest, remarking, "In my opinion, I shouldn't claim credit for this Death metal material. I'm merely a band member, and I consider Death to be in the metal genre".
His determination and brutal artistic vision ensured that Death maintained a pole position at the forefront of the style's growth.
While in Death's first three albums, raw aggression played a major role in inspiring the first wave of death and later Grindcore bands, their later works' incredible musicianship and complex songwriting may have had an even greater impact on bands exploring the Progressive branches of extreme metal.
His song "Voici of the Soul" inspired the beginning of "Melodic Death Metal".
His second band, Control Denied, was founded in 1996 and is more melodically focused. Chuck plays only guitar, composing and lyrics.
In addition to Brian Benson on bass and Shannon Hamm on the second guitar, Chris Williams was brought in to handle the drums. Labels preferred another Death release than simply signing Control Denied. Hamm was retained as Death's second guitarist, Scott Clendenin took over as the bassist, and Richard Christy joined the band as the drummer in July 1997. The Sound Of Perseverance, the seventh and last Death studio album, was released in September 1998 by Nuclear Blast Records. Along with Benediction, a European tour was organized, while Death and Hammer Fall performed together on American dates.
Death late music is built on deeper, progressive, even experimental, and particularly recognizable technical riffs rather than on the expression of musical violence. Chuck was an inspiration, copied 1000 times but never equalled.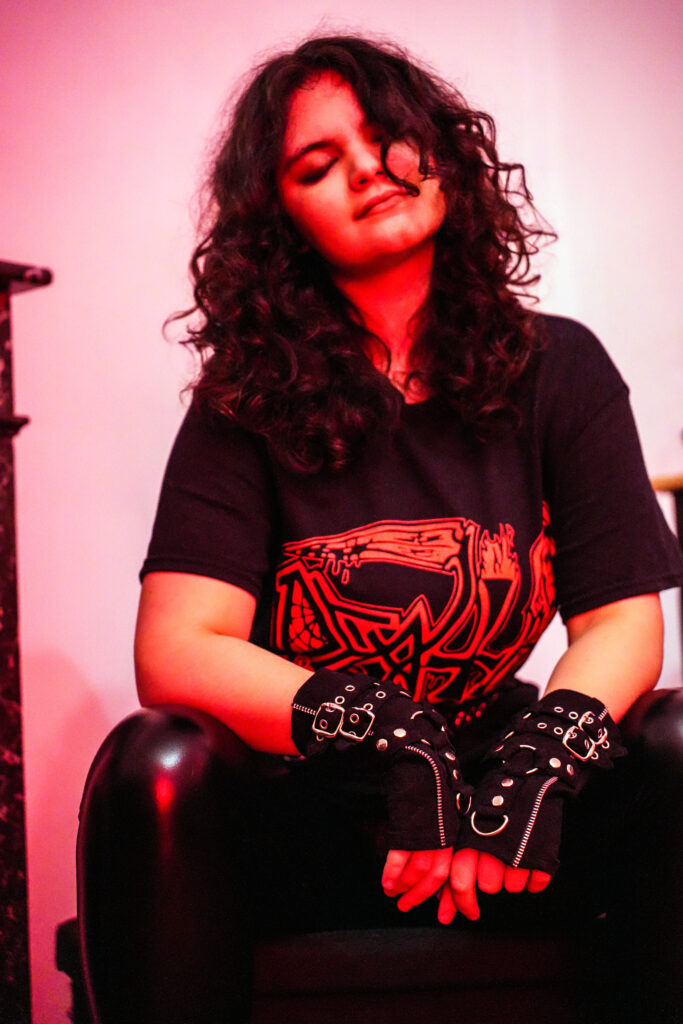 Daniela P.
Data from Wikipedia if you want to be more about this GREAT band.
Considered one of the most influential bands in death metal, the history of Death began when guitarist/vocalist Chuck Schuldiner and guitarist Rick Rozz joined drummer/vocalist Barney "Kam" Lee to first form Mantas. Inspired primarily by bands like Venom and Slayer, the trio began forging their first compositions, sending them to various international tape traders. In one of these sessions, a five-song demo entitled Death by Metal was produced in 1984, which, despite its very rough record, raised the band as one of the most promising American death metal bands, whose band in evidence was Possessed, from San Francisco.
Although they enjoyed short-lived recognition, the members of Mantas assumed they were not received with due credit, as Chuck revealed:
" "A lot of people underestimated us; we got a lot of m* from the local band scene; all the bands from around (Orlando) thought we were pure m*. We were loud back then, but we were putting out raw death metal; it was too much for people's understanding." "
In the interim, Mantas eventually disbanded in 1984.
Subsequently, Chuck Schuldiner, intent on making heavier, faster songs, announced his plans to form a band called Death. Reconciled with Rozz and Lee, Chuck started elaborating new demos, from which originated the legendary "Reign of Terror", which definitely set Death as a reference in the world of Death metal, thus denoting the character of their real potential as a band. Death had reached, in this way, "its place on the map". After several brief live appearances (usually in bars) the band concentrated on building their way to the first petard.
Released in July 1987, Scream Bloody Gore had great projection among critics. This album is considered a milestone within the style and influenced most bands that joined the genre years later. Songs like "Zombie Ritual" and "Baptized In Blood" are still revered by fans. The following year, Terry Butler (bass) and Bill Andrews (drums) joined the group and released Leprosy, another album considered essential for fans of the genre. Schuldiner's evolution as a musician and composer was remarkable; the Death sound was getting increasingly technical and fast, and the production had also improved a lot compared to the previous album. The highlights included "Pull The Plug", Forgotten Past", and the title track. Very well known in the Underground, Death started a tour, passing through Europe, where they had some problems regarding the organization, and North America (in Mexico, the band had the guitarist Paul Masvidal as a reinforcement), making them one of the best live metal bands of the time.
Soon after, Chuck hired guitar virtuoso James Murphy, who, together with the band, would record the album Spiritual Healing, released in February 1990, produced by Scott Burns. Chuck Schuldiner increasingly showed himself as a great songwriter, and Death's technique gradually grew with each release. Chuck also changed the theme of his lyrics, this time focusing more on social criticism. In 1990, on the eve of a European tour, Schuldiner decided not to travel, claiming that at the last minute, he felt the tour was not properly organized. Andrews and Butler continued with the European tour as "Death" to fulfil the band's contractual obligations and recruited roadies Walter Trachsler (guitar) and Louie Carrisalez (vocals) to replace Schuldiner, much to Schuldiner's dismay. Schuldiner took legal action, and Butler and Andrews were fired from the band. Since then, Chuck had decided to no longer work with permanent musicians in Death, only contracted musicians.
Beginning of the technical phase (1991-1996)
Chuck Schuldiner in 1992
Soon after, Chuck contacted the accomplished bassist Steve DiGiorgio from Sadus and recruited Cynic's Sean Reinert (drums) and Paul Masvidal (guitar) to record the album Human. Considered one of the first technical death metal albums, Human showed Death on a technical level never seen before, with even more complex and intricate melodies, being even more progressive than the previous albums and with a much crisper production. Human was Death's most commercially successful album to date, and from it came the band's first and historic music video, "Lack Of Comprehension", directed by David Bellino. The clip was well broadcasted by MTV and other media, one of the rare times big media would promote an extreme metal band. Due to conflicts with Sadus' schedule, DiGiorgio could not tour with Death, giving way to bassist Skott Carino, who, besides participating in the tour to promote the album between 1991 and 1992, also participated in the clip for "Lack Of Comprehension".
In 1993, Masvidal and Reinert left the band and returned to Cynic. To replace them, Schuldiner called in skilled drummer Gene Hoglan, who had just left Dark Angel, and guitarist Andy LaRocque, who had played with King Diamond. With this line-up, the album Individual Thought Patterns was released. Considered by longtime fans, the band's best album, Death, had reached its peak, musically and technically. Even more progressive and powerful, and with a production worthy of Mainstream Metal bands like Metallica and Iron Maiden, the album had great compositions such as "Overactive Imagination", "Trapped In A Corner", and Death's best-known song, which originated the band's second music video, "The Philosopher". Individual Thought Patterns had taken Death to its commercial peak and made them very popular. The music video for "The Philosopher" even appeared in an episode of Beavis & Butt-head in 1994.
However, Death left Roadrunner Records, the distributor of the albums in Europe, after a contract that lasted eight years. After another long and very successful tour, with guitarist Ralph Santolla replacing LaRocque, who had commitments to King Diamond, in 1995, it was time to record a new album. Chuck had hired musicians Kelly Conlon and Bobby Koelble to replace DiGiorgio and LaRocque. Gene Hoglan would remain with the band. Then, in 1995, Symbolic was released. Many fans remain in doubt and divided opinions until today to find out which album is better, this one or the previous one. Featuring songs like "Crystal Mountain", "Perennial Quest", "Zero Tolerance", and the title track, the album quickly became a classic of the style. Chuck hired bassist Brian Benson for the tour, but he left the band before the tour even began due to conflicts with Schuldiner. Soon after, Chuck started his Progressive Metal project, Control Denied, and Death went on hiatus.
However, Schuldiner had secured a contract with Nuclear Bast for both bands.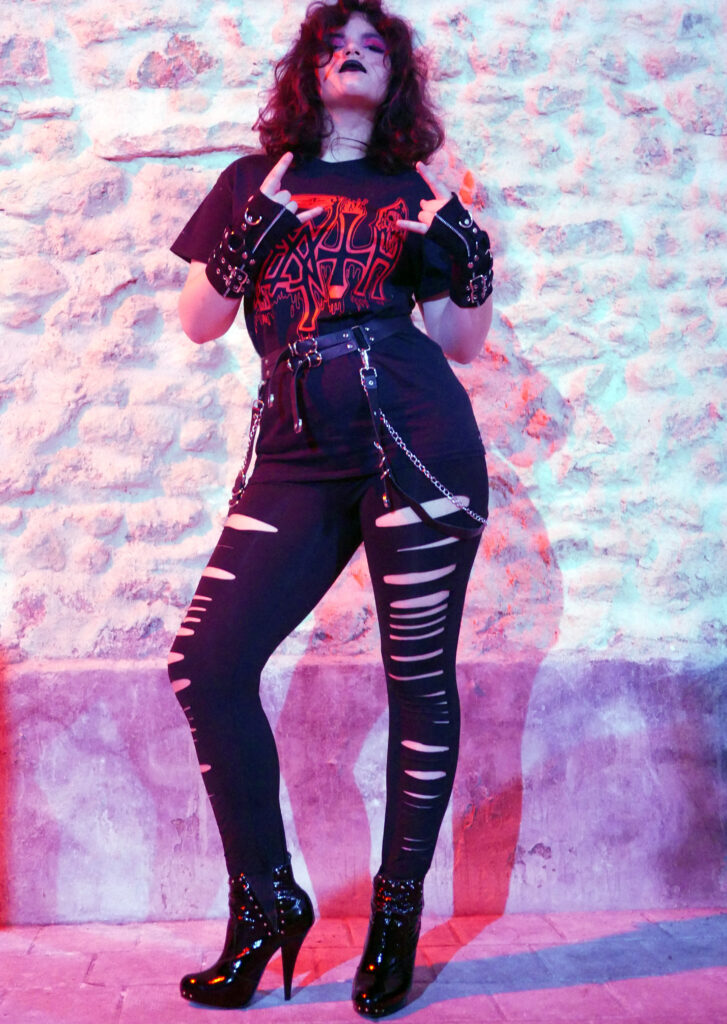 Last album and end of the band (1997-2001)
In 1997, however, Death returned once again to release the last album of their career, The Sound Of Perseverance, featuring Richard Christy (drums), Shannon Hamm (guitar) and Scott Clendenin (bass). Released by Nuclear Blast in 1998, The Sound Of Perseverance showed an even more technical and progressive Death (some material was reused from Control Denied), and with Chuck singing differently – instead of the traditional gutturals, Chuck would opt for a more raspy and high-pitched vocal. Songs such as "Scavenger of Human Sorrow", "Spirit Crusher", "A Moment of Clarity", and the cover of Judas Priest's "Painkiller" stand out. The promotion tour followed with the same line-up that recorded the album.
After the album and two support tours, Schuldiner put Death aside to devote himself to Control Denied with Christy and Hamm. Clendenin was traded for Steve DiGiorgio and vocalist Tim Aymar. Although the line-up and style of Control Denied's songs were largely similar to Death, Schuldiner created Control Denied because he was unhappy with the less aggressive vocals for Death. However, rather than betray what Death stood for and how it sounded to fans, he created a new band: "For me, it's just a matter of evolution, doing it the right way or not," he stated. When Schuldiner finished recording Control Denied's debut album, he was diagnosed with brain cancer, forcing the band to cancel plans for a tour of the U.S. and Canada. After heavy treatment, Schuldiner's condition improved, but the tumour left him vulnerable and weakened. Soon after, he contracted pneumonia and was hospitalized. On December 13, 2001, Chuck was discharged and returned home, where he died an hour later, ending the band's activities.
1987 Scream Bloody Gore
Released: May 25, 1987

1988 Leprosy
Released: August 12, 1988

1990 Spiritual Healing
Released: February 16, 1990

1991 Human
Released: October 22, 1991

1993 Individual Thought Patterns
Released: June 22, 1993

1995 Symbolic
Released: March 21, 1995

1998 The Sound of Perseverance
Released: September 15, 1998