Powerwolf
Powerwolf is a German band of power metal, one of the most famous of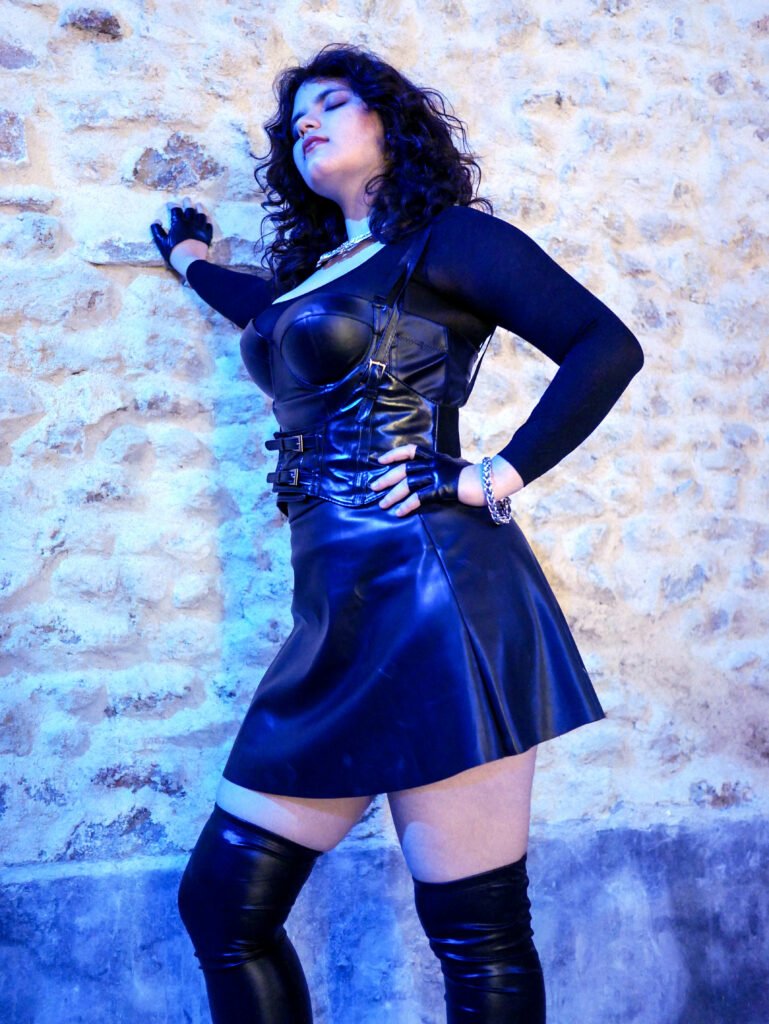 the power metal scene. Very recognizable with their lyrics and visuals
about werewolves and religion. But let's talk about the beginning, the
band was created in 2003 by Charles and Matthew Greywolf (bass and
guitar players). They were joined by Stéphane Funèbre (drummer) and
Falk Maria Schlegel (keyboardist); they still miss a singer… The
Greywolf brothers met Attila Dorn, an opera singer from the Music
Academy of Bucharest, during a trip to Romania. He was passionate
about werewolves, religion stories and myths from Romania… It sounds
too real to be true right? It is, all of this was created by the band
members, it's like the "Legend" of the creation of Powerwolf. The reality
is easier, they all meet up in the same band "Red Aim", a rock band.
After 3 albums in Red Aim together, they decided to create a new band
"Powerwolf". For the anecdote "Greywolf" has been considered as the
name band but it sounds too much like a solo project, so Attila Dorn
suggested "Powerwolf".
The band will release his first album called "Return In Bloodred" in 2005 with the label "Metal Blade Records" who felt the
potential of the band, now we know they were right. But this first album wasn't really a power metal album, it was more
like old school heavy metal with some doom metal.
The band released "Lupus Dei" (2007) and "Bible of the Beast" (2009) still with the label "Metal Blade Records".
Then Powerwolf released in 2011 "Blood of the Saints" (my favorite album) for their last collaboration with "Metal
Blade Records". For this album some parts of this album were recorded in the XII century chapel in Saarbrücken.
After that the band has signed a new contract with "Napalm Records" and record "Preachers of the Night". It was released in 2013.
Followed by "Blessed and Possessed" in 2015. On 21 September 2015, Powerwolf was elected "best german band" during the "Metal Hammer Awards".
Then came 2018 and the release of the album "The Sacrament of Sin", an album acclaimed by the fans and the press. The band looked to reinvent itself, to try new things, like to introduce new instruments such as bagpipes and flutes. And to do collaborations with some bands to do the bonus tracks like "Eluveitie", "Epica", "Battle Beast",…
The band kept up the momentum until 2021 for the release of "Call of the Wild" with the same recipe as the previous album. And more collaborations with other artists like Johan Hegg from "Amon Amarth", Alissa White-Gluz from "Arch Enemy" or Christopher Bowes from "Alestorm".
Now Powerwolf is a band with international fame, one of the biggest bands of power metal, even if its roots are made of heavy metal. They succeed in creating their own identity and to be unique in this world of thousands of metal bands. Actually they released 8 studio albums and I will be even more in the future.
DISCOGRAPHY :
● 2005 : Return in Bloodred
● 2007 : Lupus Dei
● 2009 : Bible of the Beast
● 2011 : Blood of the Saints
● 2013 : Preachers of the Night
● 2015 : Blessed and Possessed
● 2018 : The Sacrament of Sin
● 2021 : Call of the Wild